Public meeting set up over new Ludlow arts festival plans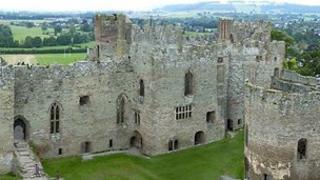 A public meeting will be held to discuss plans to have a new arts festival in a Shropshire town where a long-running event ended.
This year's Ludlow Festival, a two-week arts event which began in the town in 1960, suffered "major losses" due to "appalling" weather, organisers said.
They said without public subsidy and faced with increased competition it could not afford to run the initiative.
The meeting will be held at Ludlow Brewing Company on 22 November.
Those behind the proposed new Ludlow Arts Festival will look for offers of professional expertise in the arts from the likes of performers, exhibitors and fundraisers.
They are also hoping to establish links with potential sponsors.
The meeting at the Station Drive site will start at 19:30 GMT.