Official opening for £3m college construction centre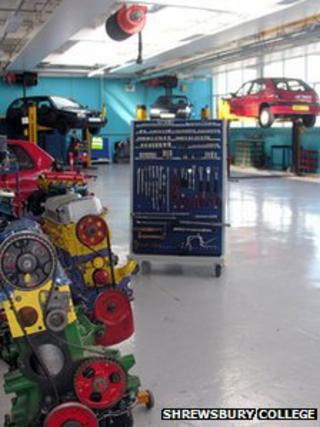 An engineering and construction centre will be officially opened at Shrewsbury College later.
Three million pounds has been spent transforming an old technology block that dated back to 1961 when the college opened.
The centre at the London Road campus includes new classrooms, laboratories and an engineering workshop.
It is used by students studying courses such as welding, carpentry and motor vehicles.
The centre has been up and running since the autumn but the official opening coincides with Apprenticeship Week.
The college has also recently announced plans to spend up to £6m to upgrade the London Road campus.
It has been awarded £2m from the government towards the plans which it said would see the main building on the campus extended.