Telford and Wrekin Council appoints first managing director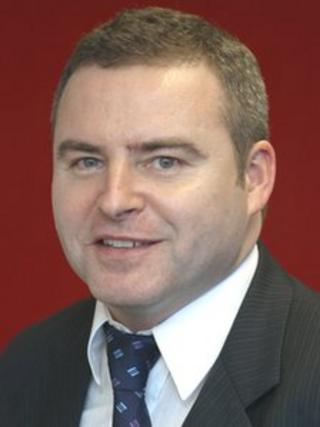 A council has appointed its first managing director - a job that will pay £13,000-a-year less than the chief executive's post it replaces.
Richard Partington, 46, has been selected by Telford and Wrekin Council for the role, with a £137,000 salary.
The appointment needs full council approval, which will take place at a meeting on 19 January.
Until then Mr Partington, who has been interim chief executive since August, will be managing director designate.
He was selected by the council's personnel board "following a rigorous selection and interview process", the authority said.
Mr Partington, a Wrexham FC fan who has written a book about the football club, started his career in local government as an administrative assistant at North Shropshire District Council.
Originally appointed in 1991, Mr Partington was also project manager for the creation of the council as a unitary authority, between 1996 and 1998.