Three males accused of Loppington robbery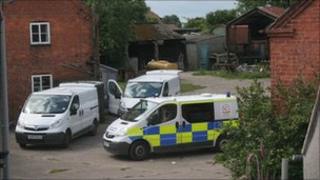 Three people have been charged with robbery after an attack on a 76-year-old man in Shropshire.
Intruders broke into the home of a Loppington resident late on Tuesday night and left him with a head wound and fractured eye socket.
Police said he was recovering in hospital and was in a stable condition.
Three males, aged 17, 18 and 19, have been charged over the attack. They are due before Shrewsbury magistrates on Monday.