Shrewsbury man died of 'procedure complication'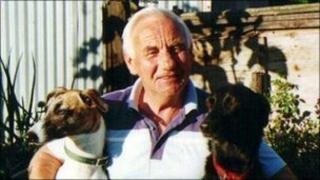 A 73-year-old man from Shrewsbury died "of a complication of a hospital procedure", an inquest heard.
Irwin Mitchell solicitors said Dennis Edwards died as a result of damage he suffered to his oesophagus in a procedure at Royal Shrewsbury Hospital.
It said the family wants to take legal action after a narrative verdict was recorded in Birmingham.
Shrewsbury and Telford Hospital NHS Trust said it had now introduced additional monitoring procedures.
The coroner heard the father-of-two was admitted to Telford's Princess Royal Hospital in July 2010, suffering with abdominal pains, Irwin Mitchell said.
It added his condition subsequently led to a procedure being carried out at the Shrewsbury hospital in an attempt to remove gallstones but he died six weeks later.
Tom Riis-Bristow, a medical law expert with Irwin Mitchell, said the family was pursuing legal action against the trust.
Dr Ashley Fraser, medical director at the trust, said it was a "tragic case" and its "deepest sympathies" were with the family.
He said: "Following the procedure we undertook all of the testing recommended by the national guidelines, but unfortunately this did not detect the problem."
Dr Fraser added there was a "recognised risk", which "is fully discussed before patients are asked to give their consent to this procedure".
He said: "We have now introduced additional monitoring procedures that go over and above the national guidelines as this organisation is committed to continue improving the care we provide for our patients."
The coroner, Sarah Elaine Ormond-Walshe, recorded the narrative verdict at Birmingham Coroners' Court.