Euro final gives a boost to a women's walking football team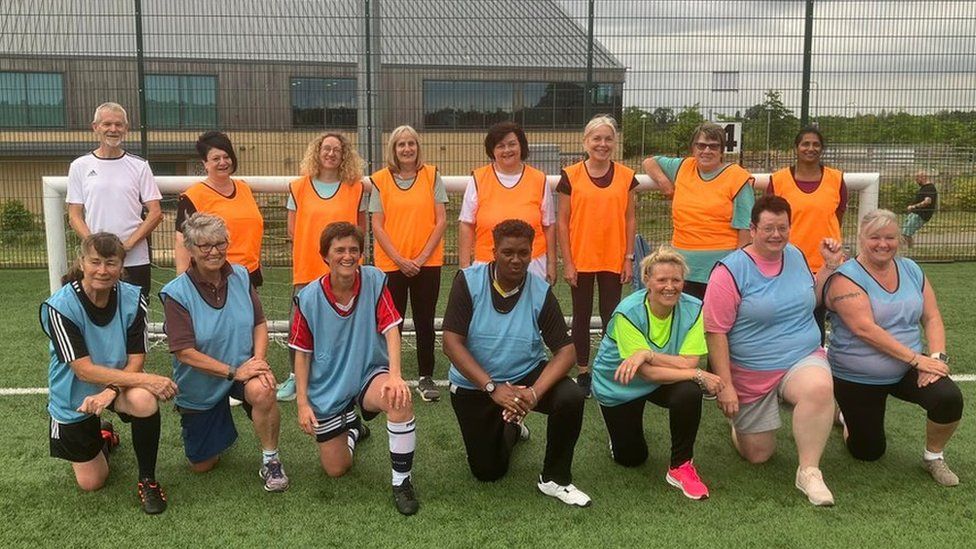 The Lionesses' victory at the Women's Euro 2022 final has given a women's walking football team a boost.
Bicester Fossils in Oxfordshire had introduced a women's over-40s team last week following interest from women who wanted to play the sport.
At the launch session on Friday, 14 women showed up - but after England's win on Sunday, even more signed up.
Allie Payne, the club's treasurer, said the performance of the England women's team had been "inspiring for members".
Bicester Fossils was first set up in 2018 for men aged 50 and over to help them keep fit.
The rules of walking football mean no running, teams must be six-a-side and matches played on smaller pitches.
The women's team was launched after Sue Hagget, a member who played alongside the men in 2021, asked whether there could be separate sessions for female players.
Ms Payne said she decided to go ahead with the idea after she realised there "must be other ladies out there who like to play".
She added: "I would be out of my depth to play with the men but playing with ladies who are roughly the same age is not so intimidating."
The club provided a sense of community, said Ms Hagget, who explained: "There's a fantastic camaraderie as a lot of them are wives of the male players."
Related Internet Links
The BBC is not responsible for the content of external sites.