River and Rowing Museum to close for leaky roof repairs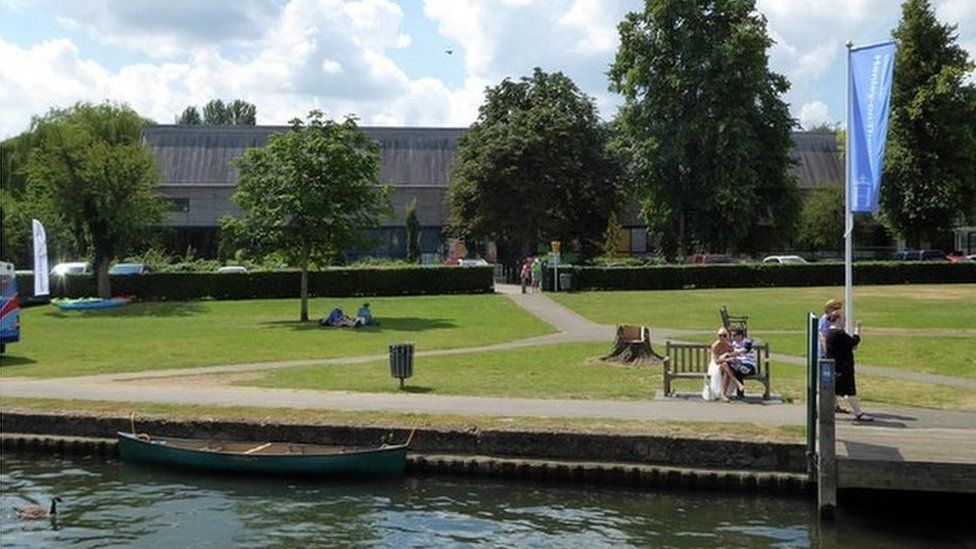 A museum celebrating rowing is to close for six months so that £1m of repairs can be carried out on a leaking roof.
It is part of a renovation plan at The River and Rowing Museum that could take up to three years.
Chair of Trustees David Worthington told the BBC: "This is unavoidable and I'm glad we've come to the difficult decision to do it."
The Henley-on-Thames museum is planning no redundancies, and costs will be paid from its endowment fund.
The surface of its flat roof and the mechanical equipment on it are to be replaced as part of the project, which will begin in October.
It is closing because there will be no heating, water, or electrics during the works.
Mr Worthington said: "You certainly can't have a museum with a leaking roof, and our first charitable objective is to provide a museum and gallery in Henley."
He added: "The second part of the project, which will come some way downstream, is about a revamped, refreshed museum, and I think we're at the beginning of something exciting.
"It's been there 25 years next year. This is the beginning of the next 25."
The museum, which has more than 114,000 visitors a year, is a registered charity, and raises funds via admission charges, private donations, sponsorship, and grants from trusts and foundations.
It opened in 1998 to celebrate the River Thames, international rowing, and Henley on Thames itself.
It was designed by architect Sir David Chipperfield, and designated Royal Fine Arts Commission Building of the Year in 1999.
Related Internet Links
The BBC is not responsible for the content of external sites.