Oxfordshire parish council clerk Joanne Wills jailed for £160,000 fraud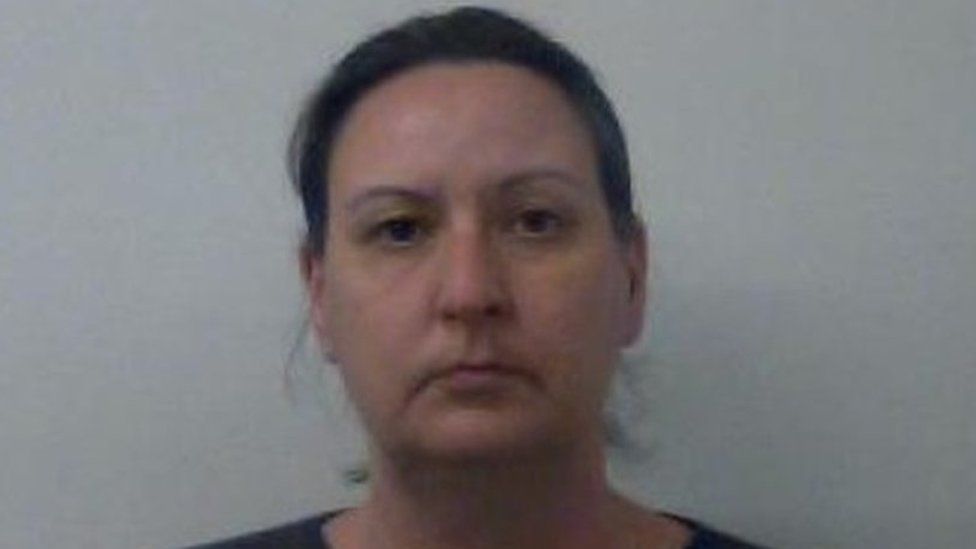 A clerk who defrauded two parish councils out of more than £160,000 has been jailed for four years.
Joanne Wills, 47, stole £135,000 from Towersey Parish Council in Oxfordshire between December 2009 and January 2021.
Wills, who earlier admitted fraud, took £26,800 from Chinnor Parish Council between December 2019 and January 2021 when she was assistant clerk.
She spent some of the money on spiralling costs of a house extension, Oxford Crown Court heard.
The fraud was first spotted by Chinnor council's clerk in 2021, who noticed handwritten details on a fraudulent invoice, which were traced back to Wills.
It led to Towersey council's members trawling through their own accounts, which they had entrusted to Wills since 2006.
Mark Davis, the parish council's chairman, said she had previously been "lauded" by grateful villagers for the way she managed its affairs.
But he said her "cynical, heartless and orchestrated" offending left "broken promises and empty coffers", the court heard.
He said the council was left so strapped for cash by the mother-of-two that its new parish clerk has had to work for free.
Mr Davis' wife, Lisa, said Wills, from Chinnor, had found a way of "stealing from every person in the village".
Recorder John Hardy QC said she was now "an outcast" in her own community.
Wills also transferred £20,622 from Chinnor council to Towersey council in an apparent effort to cover up her previous offending.
In mitigation, Peter Du Feu said she "could not be any more ashamed".
He said Wills had previously played an "almost superhuman" role in the communities and had been driven to offend to support her family.
She previously admitted four counts of fraud by false representation at an Oxford Magistrates' Court hearing on 10 May.