Campsfield House: Council leader says immigration centre 'dehumanises refugees'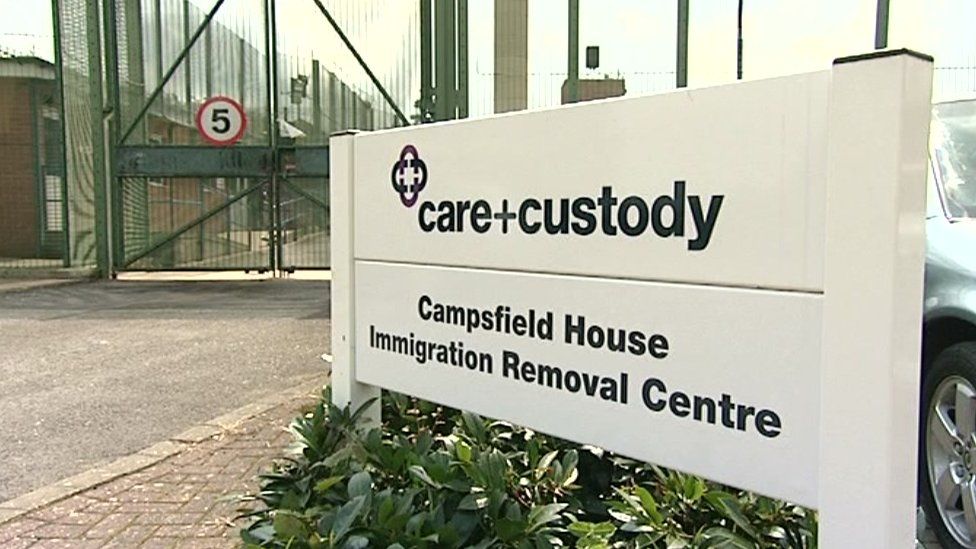 The reopening of an immigration detention centre would be "inhumane", councillors have said.
Oxford City Council has released a statement reacting to news Campsfield House in Kidlington could reopen.
The centre was shut in 2018 after years of problems, including riots, escapes and complaints about conditions.
It comes after MP Layla Moran said the community would be "incredibly dismayed" after previously winning their fight to get the facility closed.
In a statement, city council leader Susan Brown and councillor Shaista Aziz said Oxford was "a proud city of sanctuary" with "a long record of standing in solidarity with all refugees."
They added: "The government's decision to reopen Campsfield House Immigration Detention Centre is wrong and inhumane and further demonises refugees and negatively impacts communities across our city.
"It creates an atmosphere of fear, mistrust, and further divides people and communities at a time when people are facing huge challenges in their day to day lives - the exact opposite is needed."
The new facility, which could accommodate up to 400 male detainees, is not expected to open until at least late 2023.
It used to house a range of people, mainly asylum seekers and foreign national offenders.
Ms Moran, the MP for Oxford West and Abingdon, previously said: "This disgraceful decision reflects at best a failure of policy and at worst complete heartlessness from the Home Office."
Minister for Justice and Tackling Illegal Migration, Tom Pursglove, previously told the BBC those who had abused the immigration system "should be in no doubt of our determination to remove them."
He added: "Opening a new immigration removal centre, as part of the New Plan for Immigration, will help ensure there is sufficient detention capacity to safely accommodate individuals ahead of removal."
The Home Office also previously said the welfare of future detainees would be of the "utmost importance".
The department has been approached by the BBC for further comment.
In Oxford City Council's statement, Ms Brown said the facility "should stay closed".
"Campsfield saw hunger strikes, self-harm and even suicide before it closed.
"Oxford City Council is unequivocally opposed to the re-opening of Campsfield House Immigration Detention Centre and calls on the government to create a fair, humane and compassionate immigration system."
Related Internet Links
The BBC is not responsible for the content of external sites.