Tributes paid to Oxford neuroscientist Professor Sir Colin Blakemore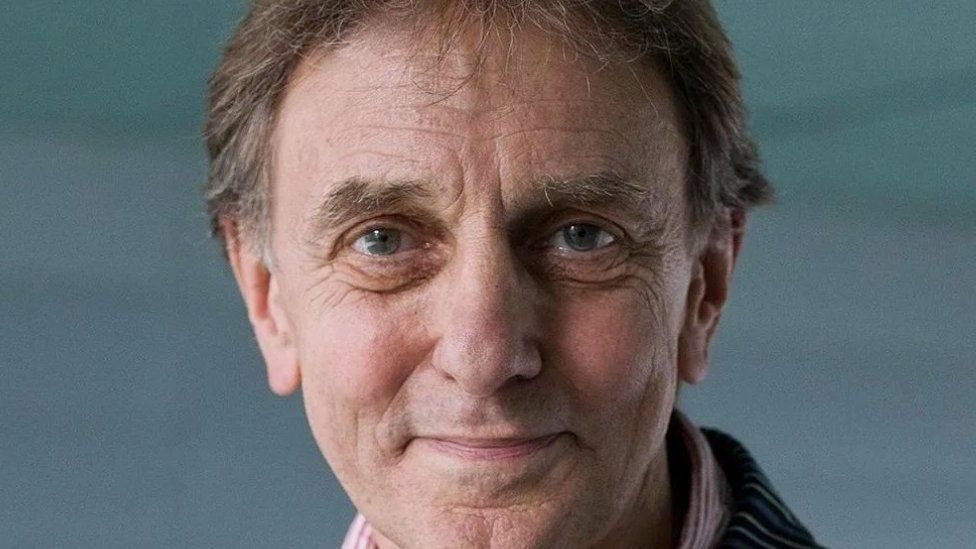 Tributes have been paid to a world-renowned neuroscientist and University of Oxford professor.
Professor Sir Colin Blakemore FRS, who had motor neurone disease, passed away on Monday aged 78, Magdalen College announced.
The university professor and scientist specialised in vision and the development of the brain.
Sir Colin was also known for defended medical research on animals, despite death threats.
He once told the BBC: "There were times I was shocked by what happened to me - razor blades in envelopes, bombs, threats against my kids - but I never doubted the principle of public engagement.
"It is important for science to be in the public arena including the difficult things such as animal research, climate change or stem cells."
He was knighted in 2014 for his research and for communicating the importance of often controversial science.
David Paterson, head of the Department of Physiology, Anatomy and Genetics at the university, described him as "passionate" and "profoundly influential".
He said he "significantly contributed to our understanding of vision, and how the brain develops and adapts".
Professor Sir Colin Blakemore FRS 1944-2022
Born in Stratford-Upon-Avon in 1944
Gained a first-class honours degree and MA in Medical Sciences at Cambridge and a PhD at Berkley
Youngest person to give the BBC Radio 4 Reith lectures in 1976
Youngest person to be appointed Waynflete Professor of Physiology at Oxford in 1979
Professorial Fellowship at Magdalen 1979-2007
Director of the McDonnell-Pew Centre for Cognitive Neuroscience 1990-1996
Director of the Oxford Centre for Cognitive Neuroscience 1996-2003
Chief Executive of the Medical Research Council 2003-2007
Professor of Neuroscience at Oxford and a Supernumerary Fellow at Magdalen 2007-2012
Professorship of Neuroscience & Philosophy at the School of Advanced Study, University of London 2012
Made an Emeritus Fellow at Magdalen and the Department of Physiology, Anatomy & Genetics
Andrew King, Wellcome principal research fellow and director of the Centre for Integrative Neuroscience, said he was "spellbound" by Sir Colin's lectures.
He said: "His remarkable ability to communicate science... and to publicly and bravely address issues like the need for using animals in medical research also made him stand out."
Humanists UK, of which Sir Colin was patron, said: "His career was not without controversy... but he was always courageous in the pursuit of scientific progress, even when faced with violent opposition.
"His experience of nearly being assassinated with a parcel bomb only strengthened his resolve to promote better dialogue between scientists and the public..."
Tributes were also paid by Prof AC Grayling, who called him a "brilliant scientist and a lovely, friendly man", Prof Richard Dawkins, who said he was a "brilliant communicator of science, highly articulate but never intimidating", and Prof Jim Al-Khalili, who said he was a "true giant of British science".
Today we lost our dad, Sir Colin Blakemore, after 18 months of suffering from motor neuron disease. He died peacefully in Sobell House Hospice in Oxford, surrounded by love. My sisters and I were with him every day in the hospice, and it was a privilege. We really miss him

— Prof Sarah-Jayne Blakemore (@sjblakemore) June 27, 2022
Related Internet Links
The BBC is not responsible for the content of external sites.