Oxford LTNs: Crews chop damaged bollard to get fire engine through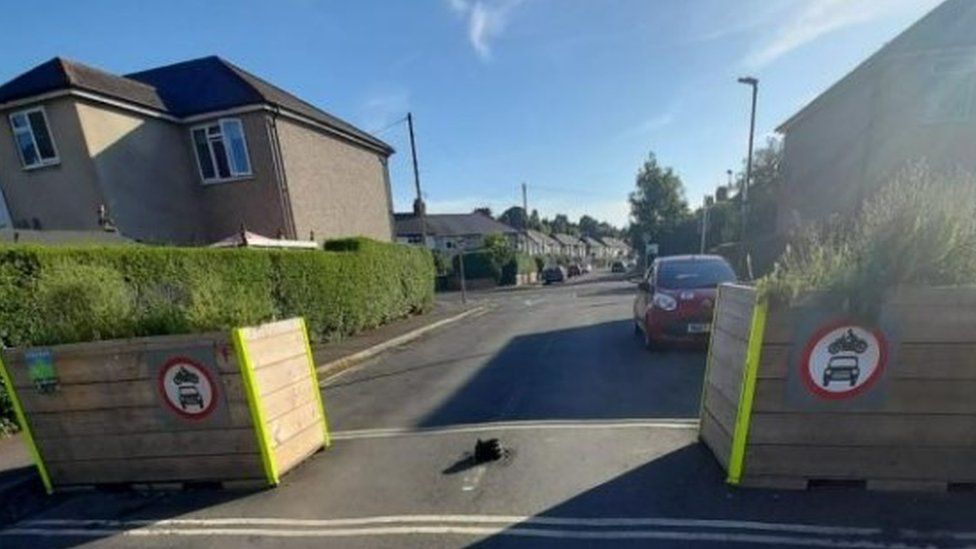 Fire crews had to chop down a bollard that forms part of a city's Low Traffic Neighbourhoods (LTNs) scheme to get their fire engine through.
Oxfordshire Fire and Rescue Service were responding to an incident in Clive Road, Oxford, on Tuesday.
Firefighters were unable to take the bollard out using a key because it had previously been damaged.
Oxfordshire County Council said damage to the bollards and planters was "creating significant safety concerns."
Oxfordshire County Council said the damage to the bollard in Clive Road "affected the mechanism which would allow it to normally be removed using a key".
The authority said: "The costs for damage to bollards and planters has now topped £12,000 since the measures were launched on 20 May."
Repairs will be made and a replacement bollard fitted, it added.
The LTNs were brought in at Church Cowley, Temple Cowley and Florence Park in March 2021.
Further LTNs in Oxford's Divinity Road, St Clement's and St Mary's areas started on 20 May.
Related Internet Links
The BBC is not responsible for the content of external sites.