Chilterns red kites: Plea not to feed birds after meat drops on heads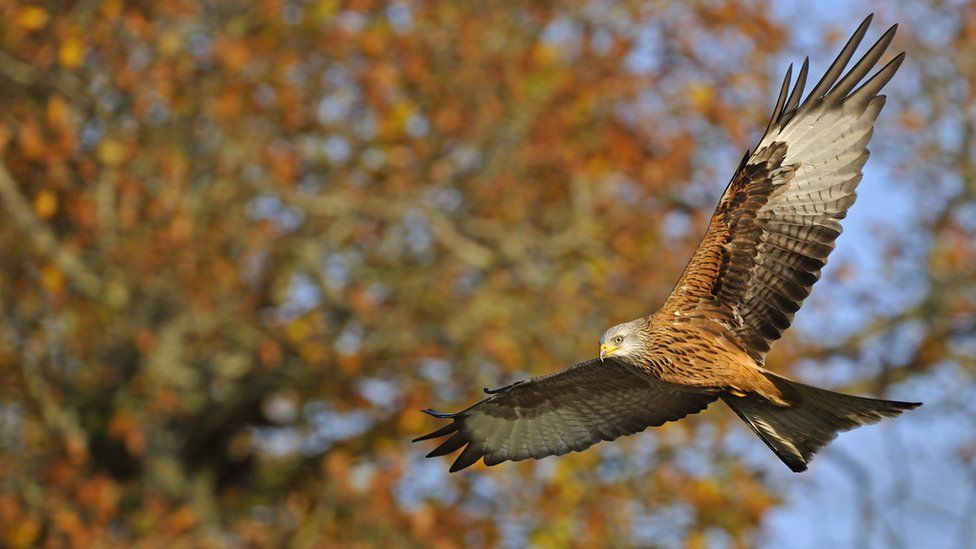 People are being told to stop feeding meat to red kites as they are causing a health hazard by dropping the scraps, with some landing on people's heads.
The Chiltern Conservation Board said feeding the birds in the Chilterns also keeps them in one area and could make them become a nuisance.
It said it had received several complaints about meat "dropping directly on to people's heads".
They were reintroduced to the area in 1989 after becoming extinct in England.
The Chinnor-based organisation in Oxfordshire said when the birds were first brought into the area people were encouraged to feed them "but now they are doing well, feeding is no longer necessary".
It said: "The scraps of uncooked and cooked meat that people feed red kites don't present a balanced, healthy diet.
"They're surviving and thriving so please don't feed the red kites - it's far better to enjoy them soaring high above our gardens or in their natural environment on a walk in the Chilterns hills."
The birds started breeding in the Chilterns in 1992 and it is thought there could be more than 1,000 breeding pairs in the area.
Related Internet Links
The BBC is not responsible for the content of external sites.