Oxford Mini plant strikes end after pay deal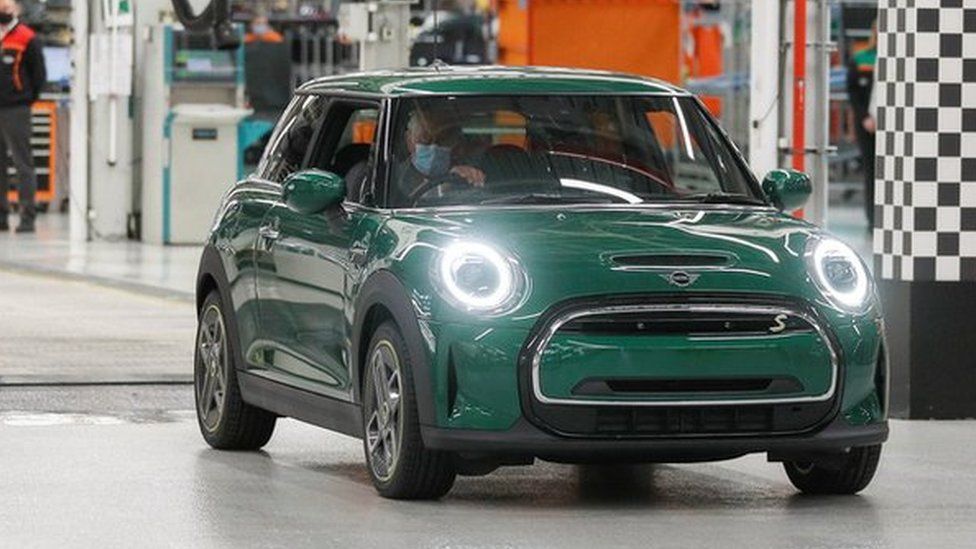 Industrial action that threatened to hit production at Oxford's Mini plant has ended after workers secured a pay rise of up to 21%
Two hundred Unite members, employed by logistics firm Rudolph and Hellmann, walked out over pay on 10 May.
Later planned strikes were suspended ahead of a vote on a new deal.
Unite general secretary Sharon Graham said the agreement on pay and overtime rates had been a "brilliant win" for its members.
But the union said earlier this month that 91% of members rejected the deal on a 98% turnout.
Unite said 225 workers, made up of warehouse staff and shunter drivers handling components for the factory, would now receive a 19% pay rise over two years.
In addition, they will receive a lump sum worth 2% - making the deal worth, in total, about £4,000 per year for a dayshift worker.
The deal also includes increases to overtime rates and more working time protections.
Rudolph and Hellmann said it was "delighted" to have resolved the pay dispute.
"We believe this clearly demonstrates our ongoing commitment to our employees," it said.
"This increase is industry leading, and we will continue to work tirelessly to improve our already impressive working conditions."