East Oxford Community Centre: Groups displaced by £5.4m redevelopment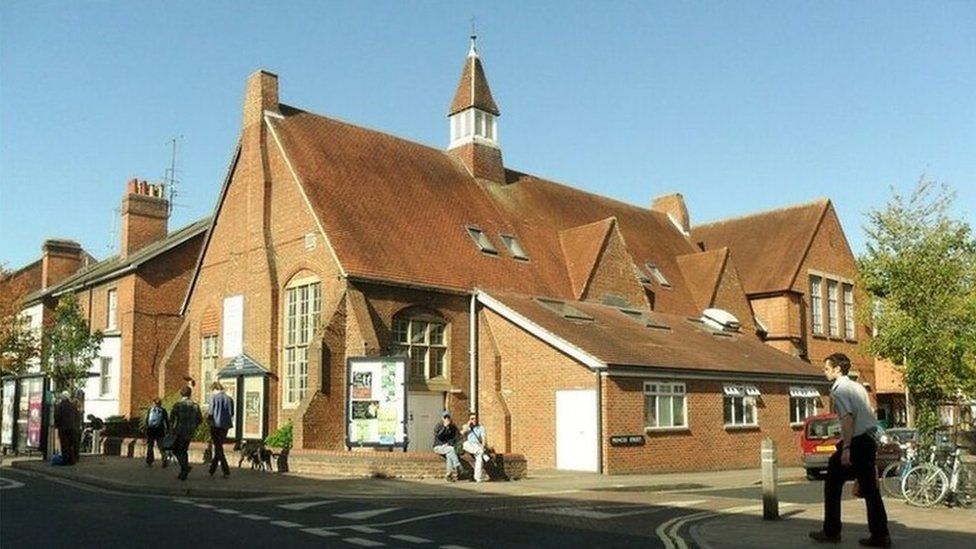 Community organisations are struggling to find new homes after being evicted to make way for a £5.4m redevelopment.
East Oxford Community Centre houses groups such as Fusion Arts, the Oxfordshire Chinese Community and Advice Centre, and the East Oxford Community Association (EOCA).
Oxford City Council said a "much improved centre" was needed to meet the "aspirations" of the community.
Ciaran Walsh, Chair of EOCA, said the disruption would impact its services.
The association, which runs a migrant welfare and advice service, has been given a temporary base at nearby Standingford House.
Mr Walsh said: "Unless we can find viable spaces, particularly where we can hold confidential interviews, with disabled access, we're going to find it very difficult."
He added: "At the community centre we put on social events which raised revenue through the bar which was then ploughed into the community welfare services."
The plans will see three previous sites become a purpose-built centre, including a "mix of social, affordable and market-priced housing".
Mr Walsh said: "A lot of the investment is going into building a block of flats, which is the loss of space for community development for the future, which we object to."
Phoebe Kane, digital marketing and communications assistant at Fusion Arts, said the plans could leave them "homeless".
She said: "The council's committed to supporting us while we're displaced... and we just want to make sure it's the best for everyone in the community and that these really valuable projects and organisations don't fall away over the next couple of years."
Shaista Aziz, cabinet member for inclusive communities, said: "We understand that this change for our community groups is challenging, and we're continuing to work with them on our offer of an alternative site."
She said the authority believed in the city's community groups and was "continuing to fund many community activities in east Oxford".
The council said the redevelopment was "strongly supported through public consultation".
Tenants left the centre on 12 May. Site surveys and asbestos removal will now take place.
Related Internet Links
The BBC is not responsible for the content of external sites.