Oxford Brookes University's housing plan approved on third attempt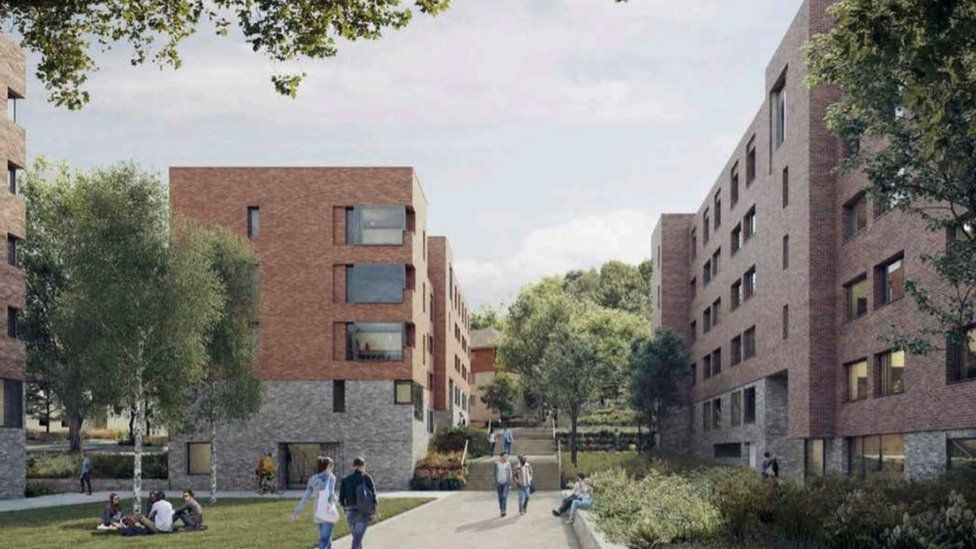 Oxford Brookes University's plan to demolish and rebuild student housing blocks has been approved.
But 13 councillors called in the plan and it was approved by its planning review committee on Thursday.
The university said it was "pleased" and work will begin in December.
The application was the third time a scheme had been proposed for the site. An initial plan was rejected in June 2019.
Currently about 640 students live on the site and the development will increase capacity to about 1,200.
Council officers said the buildings on the eastern half of the student village - first built in the 1970s - are "outdated" and need replacing.
But residents' groups have said more students will "cause substantial harm" to the Headington Hill Conservation Area.
In a statement, the university said the project will "provide an increased number of high-quality rooms" and help cut the number of students living in private rented accommodation across Oxford.
Related Internet Links
The BBC is not responsible for the content of external sites.