Anthony Sootheran trial: Millionaire 'might have lived with treatment'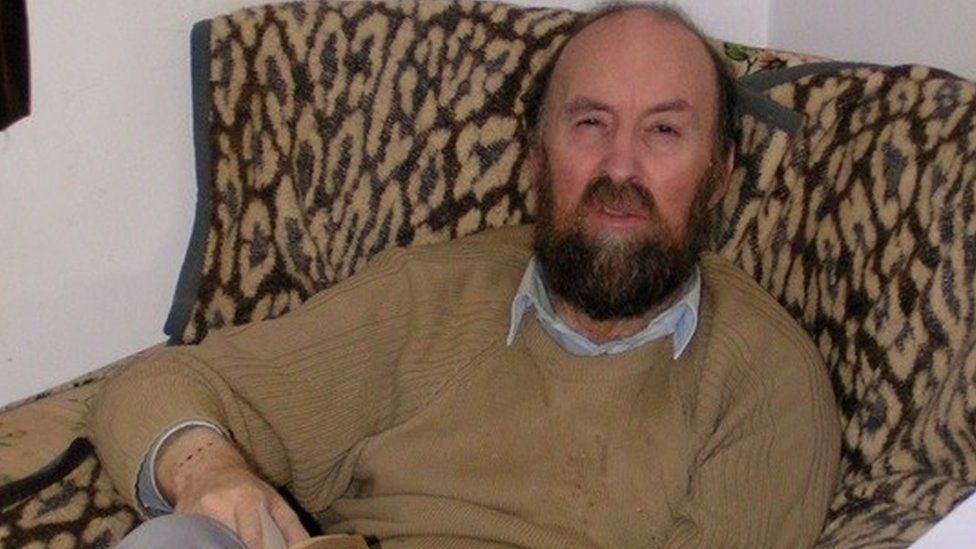 A millionaire who died after starving himself for several months would probably have survived with hospital treatment, a murder trial has heard.
Anthony Sootheran's body was found at High Havens Farm, near South Newington, Oxfordshire, in March 2014.
The 59-year-old's serious condition would have been obvious to any carers, a doctor told Reading Crown Court.
Mr Sootheran's live-in tenants Lynda and Wayne Rickard, from Banbury, deny murdering him.
Prosecutors previously said Mrs Rickard, 62, deprived her landlord of food and drink as part of a plan to steal his fortune.
She has admitted forging wills in the names of both Mr Sootheran and his deceased mother, Joy, as well as spending tens of thousands of pounds of their money, the jury has heard.
Consultant geriatrician Dr Peter Kroker told the court the millionaire's death "could have been avoided".
He said: "Mr Sootheran's survival prognosis was good if he had been admitted to hospital in the last days of his demise."
Dr Kroker said the millionaire died from pneumonia due to severe malnourishment.
He said a deep pressure sore, which may also have caused a fatal infection, would have been "obvious" in the last week of Mr Sootheran's life and should have triggered medical intervention.
The judge, Mr Justice Wall, asked whether it was conceivable that Mrs Rickard was unaware her landlord was seriously ill.
Dr Kroker replied: "[He] must have been cleaned up. You will see what's going on."
He said Mr Sootheran was "virtually immobile by 4 March" and was not eating.
Previously the court heard the millionaire starved himself due to psychiatric illness, causing him to lose a third of his body weight - 26 kg (four stone) - at some stage in the last 15 months of his life.
Mrs Rickard denies gross negligence manslaughter, while her husband, 66, denies causing or allowing the death of a vulnerable adult, as alternatives to the murder charge.
They both deny fraudulently using Joy Sootheran's money to buy a Mitsubishi Shogun car.
Three of Mrs Rickard's friends, Shanda Robinson, 51, and Michael Dunkley, 49, from Banbury, and Denise Neal, 41, from Lower Tysoe, Warwickshire, deny fraudulently signing wills.
However, another friend, June Alsford, 78, from Aynho, Northamptonshire, has admitted the charge.
Mr Rickard denies perverting the course of justice by attempting to pass off a will as genuine while Ms Robinson denies conspiring to do the same.
Related Internet Links
The BBC is not responsible for the content of external sites.