Homeless housed in empty Oxford University homes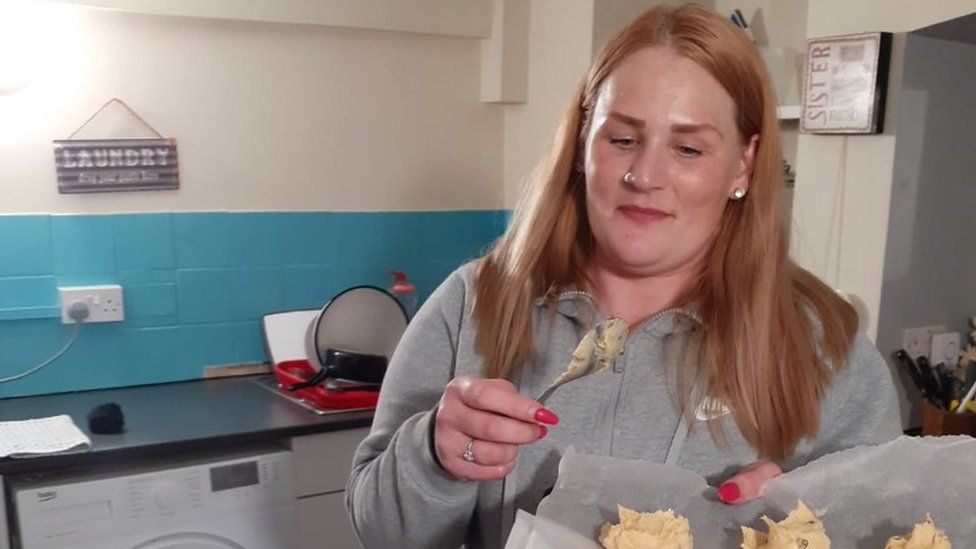 Sixteen homeless people have been handed keys to empty properties owned by one of Oxford University's colleges.
The Nuffield College homes were empty for 18 months, but have been revamped so those in need have somewhere to live for the next two years.
The college has been working with homeless charity Aspire to offer homes that will remain affordable for residents even after they find a job.
Aspire said the scheme gave people the stability to help rebuild their lives.
Resident Rachel Mason said: "I was homeless for 20 years in a terrible circle that I couldn't get out of.
"Just having a door key - that's amazing - just having it in my hand and somewhere for me to go and call my own."
Project architect Katie Reilly, of Transition by Design, said residents were able to have a "sense of ownership" over the space and could paint their bedrooms, which was not always allowed in other rented accommodation.
She said: "We've been working with Aspire to develop a business model alongside it, so it's an affordable place to live and that doesn't change if people's lives change and they get jobs."
Aspire CEO Paul Roberts said: "This is giving people that moment in time, that stability, that support.
"We are giving them access to engage with our education, training, employment development programs, helping them build up their own personal funds to be able to afford a deposit and to start putting rent payments down and to get into work."
Related Internet Links
The BBC is not responsible for the content of external sites.