Sir Ian McKellen backs bid to buy JRR Tolkien house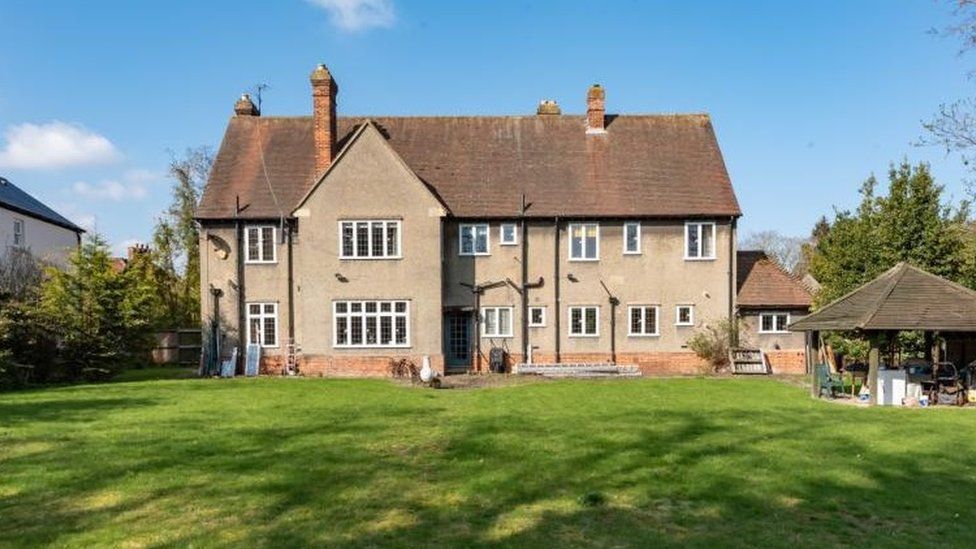 Sir Ian McKellen has backed a campaign to buy the house where author JRR Tolkien once lived.
The actor, who played Gandalf in the Lord of the Rings movie franchise, hopes a "fellowship" of fans will come together to raise £4.5m.
The crowdfunding campaign, called Project Northmoor, was set up by author Julia Golding to preserve the house for future generations.
It has also been backed by actor Martin Freeman who starred in The Hobbit.
They are joined by Annie Lennox, who wrote and performed an Oscar winning song for The Return of the King, Middle Earth illustrator John Howe, as well as actors John Rhys-Davies and Sir Derek Jacobi.
Tolkien is believed to have written The Hobbit and The Lord of the Rings at the house, which was home to the writer and his family from 1930 until 1947.
The six-bedroom home in Northmoor Road, Oxford, is largely unchanged since it was built in 1924.
McKellen said: "We cannot achieve this without the support of the worldwide community of Tolkien fans, our fellowship of funders."
Ms Golding said purchasing the house was a once-in-a-generation opportunity.
She added: "To raise six million dollars in three months is a huge challenge.
"However, we need only to look at Frodo and Sam's journey from Rivendell to Mount Doom, which took that same amount of time - and we are inspired that we can do this too."
She said the plan was to "welcome Tolkien enthusiasts from the world" there.
Mr Rhys-Davies said: "Unbelievably, considering his importance, there is no centre devoted to Tolkien anywhere in the world."
He said it would be a "literary hub that will inspire new generations of writers, artists and filmmakers".
It was bought by a private buyer in 2004 for more than £1.5m and was given Grade II-listed status shortly afterwards.
The show is widely tipped to be the most expensive ever made, at a cost of at least $1bn (£801m).
Related Internet Links
The BBC is not responsible for the content of external sites.