Oxford University students warned over Covid rule breaches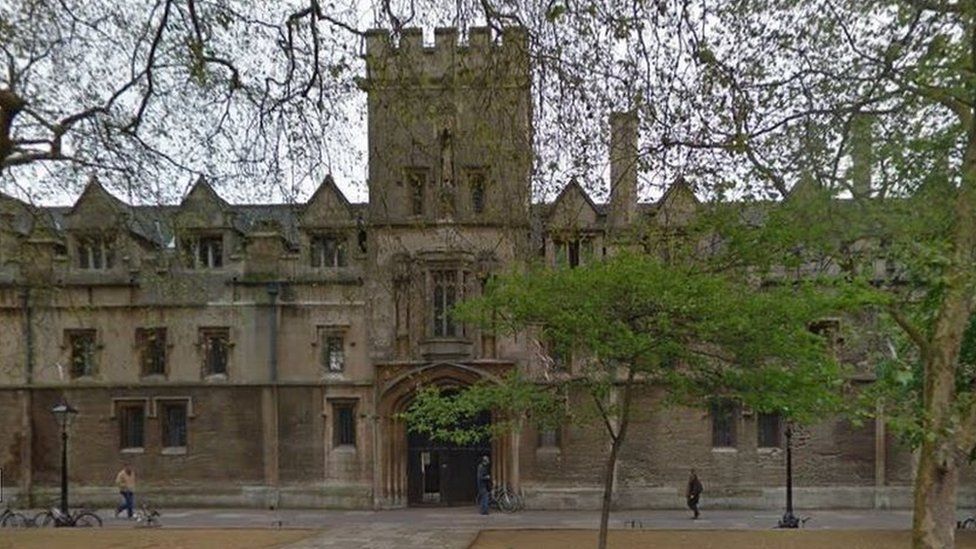 Students at an Oxford University college have been leaving its premises despite testing positive for Covid-19.
The president of St John's College, which has 30 confirmed coronavirus cases, said there had been "several infringements" to its guidelines.
Professor Maggie Snowling said households self-isolating had been mixing and people had not been social distancing at events.
A total of 208 cases were confirmed at Oxford in the week to 23 October.
In a letter sent to the BBC, Prof Snowling said while several people had apologised, the behaviour caused "anxiety for staff and students" and was "very damaging for the college's reputation".
She said a decision had been made to restrict all visitors to the college in St Giles to those on "official business".
Annelise Dodds, Oxford East MP, said there was "absolutely no excuse whatsoever for breaking rules".
"There are large numbers of students who have complied with them, so anybody who's going against that really deserves to feel the full force of disciplinary action," she added.
"I know a number of them have felt that, quite rightly, so I really hope that action will be taken against any students at that college or anywhere else who haven't been following the rules."
In a statement, St John's said action had been taken against those who had not complied with college and Public Health England rules.
Prof Snowling said the college was "working hard" to ensure there was "no mixing between households and to reiterate the importance of hygiene procedures and social distancing".
Oxford University, which hosts about 24,000 students across 39 colleges, asked students to sign a "responsibility agreement" before the start of its Michaelmas term.
The rise in recent cases, which has featured spikes at both of the city's universities, led to council leaders to call for Oxfordshire to be placed under Tier 2 Covid-19 restrictions.
But the move was blocked by the government, with some of the county's MPs saying there was "insufficient evidence to make the case for the whole county" at this stage.