Coronavirus: Man told he must sleep on streets to get help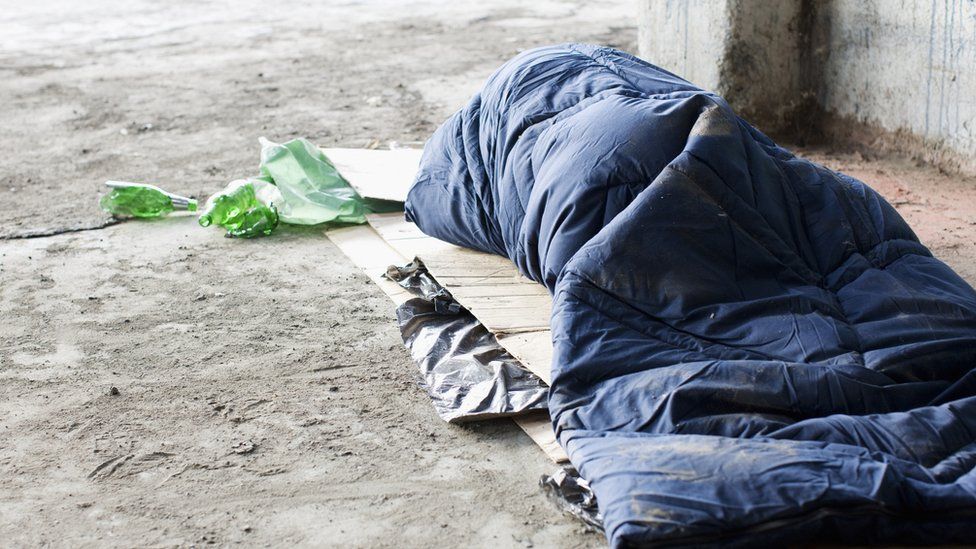 A teenager made homeless during the coronavirus restrictions said councils told him he would have to sleep rough before they could help him.
The 19-year-old worked in a restaurant that shut and was in a hostel in Oxford he was told was closing because of measures announced last week.
South Oxfordshire District Council (SODC) said it offered temporary accommodation to rough sleepers.
Oxford City Council said it did not advise the man he had to sleep rough.
"There is never a requirement for anyone to sleep rough before they can be placed into temporary accommodation or supported housing, and we certainly did not advise this young man that he would have to sleep on the streets," an Oxford City Council spokesman said.
"Rather we immediately connected him with South Oxfordshire District Council which offered him emergency accommodation before the weekend."
The teenager, who did not want to be named and worked as a waiter before restaurants were closed due to the outbreak, said he had nowhere to go when he contacted the councils.
"They both told me I would have to sleep rough in a specific location in their jurisdictions that I should inform them of, and that an outreach team would come and find me when they could," he said.
"I've slept on the streets before and it's quite hard. So just being faced with that prospect again, it didn't make me feel good at all."
The man contacted outreach group Oxford Homeless Project who managed to find a stranger to put him up for two nights.
SODC eventually found him temporary accommodation in a hotel in Henley.
Oxford City Council confirmed the man had left a backpacker hostel because of the restrictions announced last Monday.
It added by the end of this week it expected to have 122 beds in hotels and other self-contained accommodation for the homeless.
The teenager said at least 20 people staying at the Oxford hostel were also made homeless.
"People are being told to stay home," he said. "People without homes are put on to the streets, putting them in danger and possibly others."
He wrote in a letter: "If you have closed services for homeless people as a result of the measures announced this week, I would be very grateful if you could reverse these decisions as soon as possible."
Oxford West and Abingdon MP Layla Moran described it as "unacceptable" that people temporarily housed had been made homeless.
Shabnam Sabir of Oxford Homeless Project said: "I know efforts are being made to support and make sure people have somewhere to go but it needs to be done much more quicker and more efficiently because if I can come across three people by chance in the last few days how many more people are out there?"
Related Internet Links
The BBC is not responsible for the content of external sites.