Oxford City Council deputy leader deselected by Labour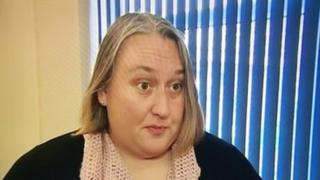 The deputy leader of Oxford City Council Linda Smith says she has been deselected by the Labour Party.
In a tweet, Ms Smith - councillor for Blackbird Leys - said her deselection was "part of an organised operation" by grassroots Labour movement Momentum.
Momentum Oxford said the claim was "entirely false" and called for Ms Smith to apologise to the successful candidates.
Council leader Susan Brown said all seats were being selected.
Ms Brown, also the Labour group leader, said the selection of candidates by the Labour party to stand for election to the city council in 2020 had just begun in Oxford.
She said: "New boundaries mean that we are having all-out elections and all seats are being selected.
"Councillor Linda Smith is a fantastic deputy leader and councillor and I am sure that the Labour party and the city would not want to lose her expertise, experience and skills in advocating for her constituents."
A statement by Momentum Oxford Steering Committee said: "While we fully support the democratic nature of this process and encourage all Labour party members to participate in the activities of their local branch, at no point did Momentum Oxford express a preference as to which candidates should be chosen."
Responding to Ms Smith's tweet, Labour deputy leader Tom Watson said: "Nihilism, pure and simple. Let me at least thank you for your service to this party and to your lifelong commitment to make the world a better place."
Fellow Labour city councillor Mary Clarkson tweeted: "This is terrible news. Linda has been a wise, pragmatic & hard working councillor. Oxford needs more councillors like her, not fewer."
The regional party office has been contacted for a comment.