Daughter cleared of letting mum die covered in faeces in Didcot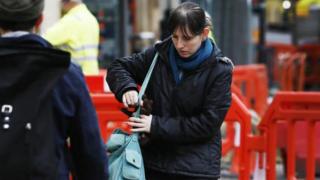 A solicitor convicted of neglecting her mother after she was found dead covered in faeces and urine has been cleared.
Emma-Jane Kurtz, of Blackwater Way, Didcot, was jailed for two-and-a-half years at Oxford Crown Court in April.
Her 79-year-old mother Cecily Kurtz's body was found in 2014 "covered from head to toe" in excrement, police said.
But the conviction was quashed at the Court of Appeal, with judges ruling it had not been proved the elderly woman could not make her own decisions.
Jailing 42-year-old Ms Kurtz in April, Judge Peter Ross said her mother had been "left to rot" and pictures from the post-mortem examination "looked like a photo from a concentration camp".
When paramedics lifted Cecily Kurtz's body from a sofa, her trousers began to disintegrate and excrement and urine had engrained into her hands, feet and face.
The cause of her death was deep vein thrombosis and a dent in the sofa showed she had not moved for a considerable time.
But Ms Kurtz insisted she did her best to care for her independent-minded mother.
The elderly Mrs Kurtz, although mentally-ill with bipolar disorder, depression and OCD, knew her own mind and "would have nothing to do with doctors", the appeal court heard.
The daughter was of previous blameless character and solicitor colleagues spoke of her "particular empathy for the elderly."
Overturning her conviction, Lady Justice Macur said it had been necessary for prosecutors to prove the mother lacked mental capacity, and their failure to do that meant jurors at her daughter's trial had been "misdirected,"
Evidence suggested "at a minimum, Kurtz should reasonably have believed her mother to lack mental capacity in matters of personal welfare".
But, without proof the pensioner was no longer capable of making her own decisions, her daughter was guilty of nothing, the judge ruled.