M40 crash that killed two caused by stopped car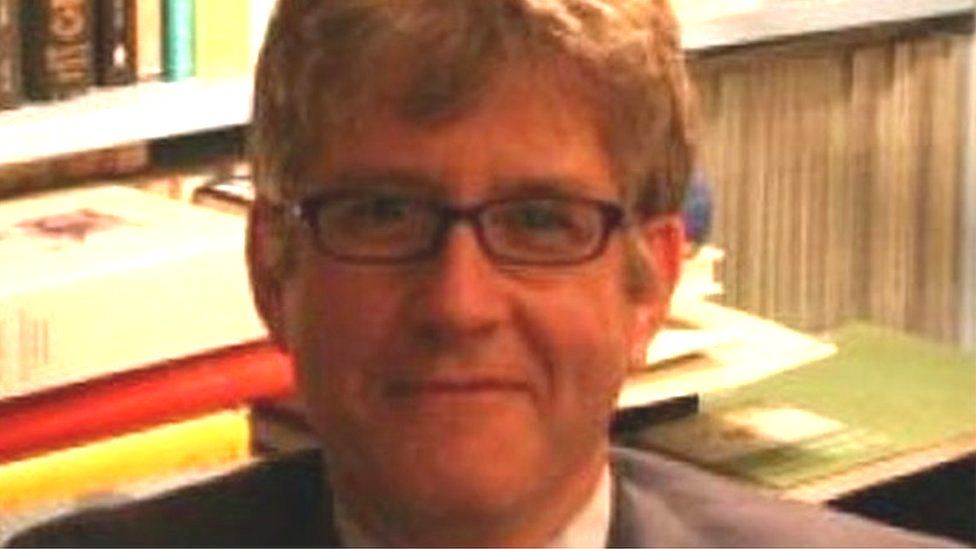 Two people were killed in a pile-up on the M40 when a confused driver stopped his car straddling the outside and middle lanes, an inquest has heard.
Oxford University professor Mark Whittow, 60, and 29-year-old Shane Stokes from Warwickshire died in the crash late on 23 December last year.
Dr Whittow's car struck a BMW driven by 77-year-old Bernard Guile, Oxford Coroner's Court heard.
Coroner Darren Salter said Mr Guile was confused and was probably lost.
He said Mr Guile had been driving for about 12 hours, although his journey should have taken four or five hours.
In June he was diagnosed with Alzheimer's and is now living in a care home, the court heard.
PC Linzi Turner said given his current medical condition it would not be in the public interest to prosecute him for the crash.
The court heard there had been no previous concerns raised about his driving or cognitive abilities.
Dr Whittow was a medieval historian and archaeologist.
His car rolled over and ended up on its roof and he died of multiple injuries in the John Radcliffe Hospital.
His widow, Helen Whittow, thanked members of the public who came to her husband's aid. She said they had been "kind, humane and brave".
Four other people were injured in the crash, which happened between junctions 10 and 11, near Banbury.
Related Internet Links
The BBC is not responsible for the content of external sites.