Bodleian Libraries' 'obscene' books go on display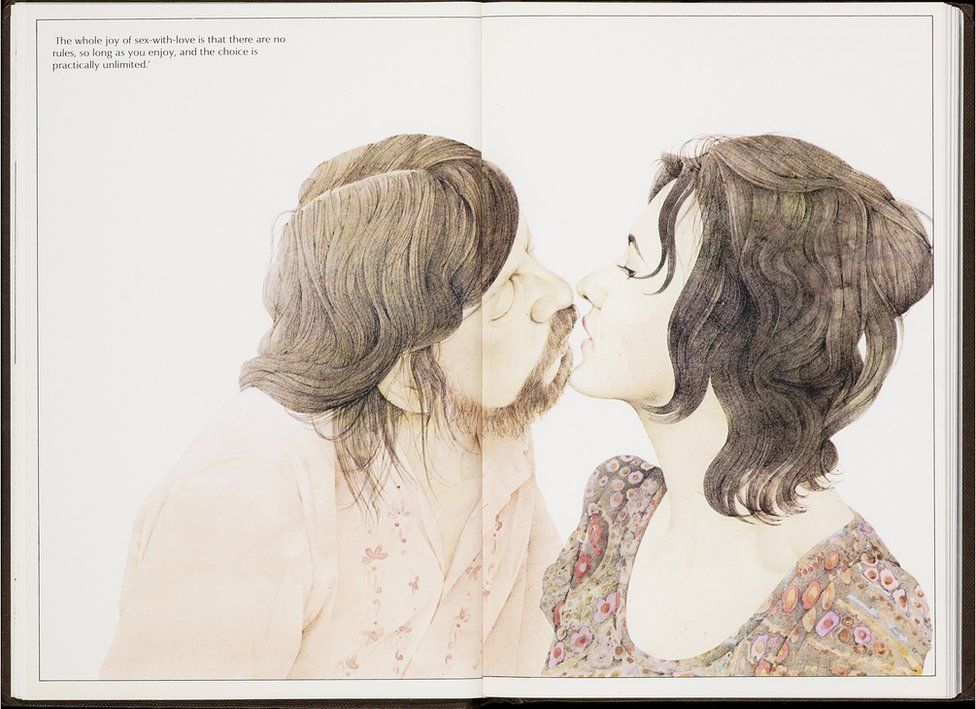 Books once deemed "obscene" and kept in a restricted library at the University of Oxford are going on display.
Bodleian Libraries' exhibition includes Lady Chatterley's Lover, The Joy of Sex, and 17th Century pornography.
Until recently students needed special permission to access material from the Bodleian's restricted section, established in 1882.
Curator Jennifer Ingleheart said it was "one of the world's most extensive collections of works deemed 'obscene'."
It came about when Victorian librarians decided to protect young minds from "immoral" and sexually explicit material.
The works were given the shelf-mark "Phi", after the Greek letter.
The Phi collection has 3,000 items including scientific works, scholarly studies of ancient cultures and once-controversial novels.
A Bodleian Libraries spokeswoman called it a "valuable sociological snapshot, charting how perceptions of sexuality and appropriateness have changed over time".
You may also be interested in:
Librarian Richard Ovenden said The Story of Phi: Restricted Books exhibition put the "spotlight on the fascinating but little-known" collection.
He said: "It shows the varied and sometimes surprising functions that libraries perform in order to preserve culturally important works for the nation, and reveals how librarians have navigated the tension between making materials available for scholarly research while also protecting readers and books."
Ms Ingleheart said: "The display invites visitors to consider the complexities behind what is currently in the Phi collection versus the hundreds of items that have been reclassified over the years, revealing how ideas about sexuality and suitable reading material have changed over time."
The exhibition, which runs from 15 November to 13 January, includes:
An illustrated volume of The Love Books of Ovid
Oscar Wilde's The Picture of Dorian Gray
A signed first edition of Lady Chatterley's Lover, smuggled into Britain in a diplomatic bag
Best-selling sex manual The Joy of Sex
The Brand New Monty Python Bok [sic]
The Pop-Up Kama Sutra
Books about phallic symbolism
Sex by Madonna
Satyra Sotadic, the first modern European work of pornography from the 17th Century
Related Internet Links
The BBC is not responsible for the content of external sites.