Woman 'scared and upset after doctor assault'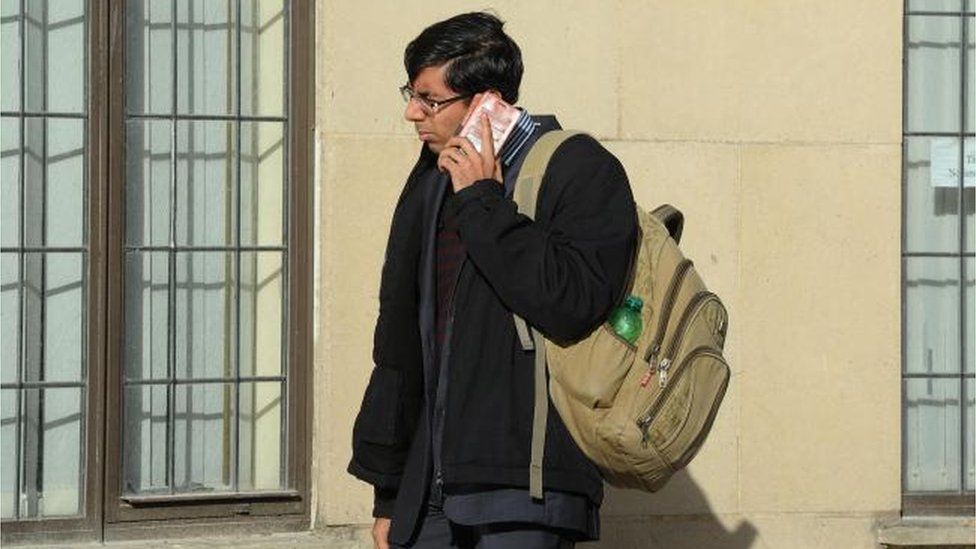 A woman was left in tears after an internal examination by a doctor who is accused of carrying out sexual assaults at NHS hospitals, a court has heard.
Anandagopal Srinivasan, 26, of Sandfield Road, Oxford, is accused of assaulting a woman at the John Radcliffe, Oxford, in October 2016.
Her friend, who was in the cubicle during the examination, said the patient was left scared and upset.
Mr Srinivasan denies two charges against him.
The second relates to an alleged assault at Addenbrooke's Hospital, Cambridge, in October 2014.
The incident in Oxford was reported to a nurse, who then told a senior consultant, before the police became involved, Oxford Crown Court heard.
Detectives then became aware of the second complaint involving the doctor in Cambridge a few years before.
That woman, who was seriously ill at the time, told the court Mr Srinivasan, then a student doctor, unnecessarily exposed her chest while checking her breathing.
She said there was no chaperone present, and he exposed the lower part of her body and checked for her pulse in her groin area.
Related Internet Links
The BBC is not responsible for the content of external sites.