Five things from Oxfordshire
Here are five stories from Oxfordshire which have been attracting attention this week.
1. Class war? 'Posh' end of Oxford street resurfaced
Residents in a road where a spike-topped wall once divided rich and poor have slammed a decision to lay new Tarmac only at the "posh" end of the street.
The fresh surface, in Wentworth Road, Oxford, was spray-painted with the words "class war" after it appeared.
Those in neighbouring Aldrich Road said the work stopped at the point where the Cutteslowe Walls stood.
2. CS Lewis Narnia letter sells for £9,800 at auction
A letter written by Narnia creator CS Lewis to a group of schoolchildren has sold at auction for almost £10,000.
The two-page letter was sent to pupils at Grittleton House School in Wiltshire on 22 May 1952.
Written after the success of The Lion, the Witch and the Wardrobe, the letter reveals the title of his third book will be The Voyage Of The Dawn Treader.
3. CCTV of Witney armed robbery released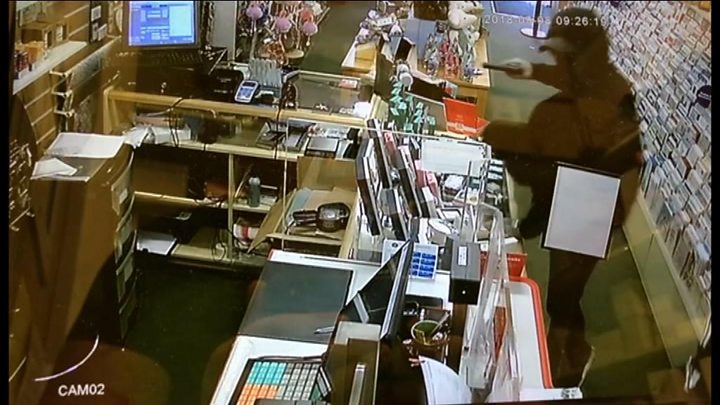 CCTV footage of an armed robbery by two balaclava-clad men at a post office has been released.
The two men entered the post office in Burwell Drive, Witney, at about 09:30 BST on Saturday.
A 31-year-old from Witney has been arrested on suspicion of robbery, but police are continuing to search for a second man.
4. Staithes cliff fall: Harriet Forster's family fundraise
The family of a girl killed by a falling rock at a beach have started fundraising for the charities who tried to save her life, her sister has said.
Harriet Forster, aged nine, was visiting Staithes when the accident happened at Seaton Garth on 8 August.
Her sister, Sophie, has set up an online fundraising page for Great North Air Ambulance and the Royal National Lifeboat Institution.
5. Glass Animals drummer 'learned to talk again' after crash
The drummer for indie band Glass Animals said he was "extremely lucky" after recovering from life-threatening injuries sustained in a crash.
Joe Seaward suffered a fractured skull and broken leg and had to learn to "walk, talk and read again" after his bike collided with a lorry in Dublin.
The accident on 2 July led the Mercury-shortlisted band from Oxford to cancel their tour of North America and Europe.