Five things from Oxfordshire
Here are five stories from Oxfordshire which have been attracting attention this week.
1. Oxford vineyard ready to sell wine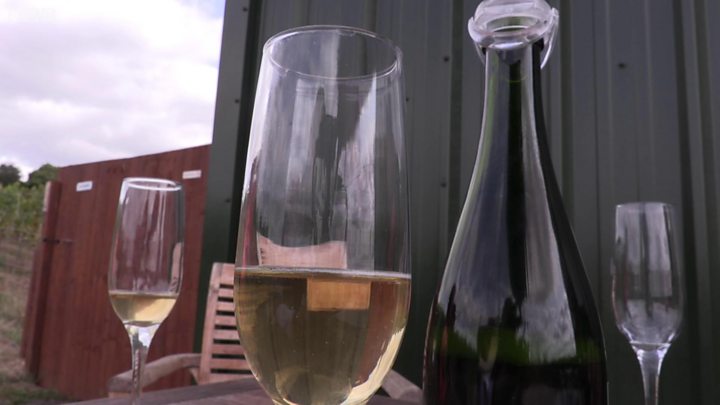 Ilir Kebej is ready to start selling wine, four years after planting 2,500 vines on a hill in Oxford.
His vineyard proves you can grow grapes and make wine in England, he says.
2. Council overhaul could cut up to 900 job
Nearly 900 jobs could be culled by Oxfordshire County Council as part of plans for a major structural overhaul.
It will be considered by councillors in September, with job losses over the next two to three years if approved.
Council leader Ian Hudspeth said the changes would reduce administration costs and protect frontline services.
It is estimated the move will save £34-58m per year over five years. The council needs to save £33m as part of its four-year budget plan.
3. Two jailed for dual carriageway crash
Two men have been given six month prison sentences for causing the death of a passenger in a two-vehicle crash on the A34.
Ian Messenger died when the van, driven by Barry Smith, 65, collided with a lorry on the northbound carriageway near Abingdon on 12 October.
Smith, of Quernstone Lane, Northampton, and lorry driver Plamen Atanasov, 49, of Violet Road, Southampton, pleaded guilty to causing death by careless driving.
4. Tribute to passenger killed in car crash
The family of a "very popular" man who died in a car crash have paid tribute to him.
Lawrence Aldridge, 28, from Goring Heath, Reading, was a passenger in a 4x4 when it crashed in Mapledurham on Wednesday 22 August.
In a statement, Mr Aldridge's family said: "He was a very popular and well known member of the community and will be missed by many people."
5. Panic over! Baptiste gets his shirt back
A campaign to reunite Oxford United midfielder Shandon Baptiste with his match shirt had a happy ending.
The 20-year-old decided he wanted the top back after handing it to a young fan following his first senior goal in Tuesday's 3-0 League Cup win.
The fan who got the shirt has agreed to hand it back and will be presented with a signed shirt in return.