Five things from Oxfordshire
Here are five stories from Oxfordshire which have been attracting attention this week.
1. Headington Shark sculpture repainted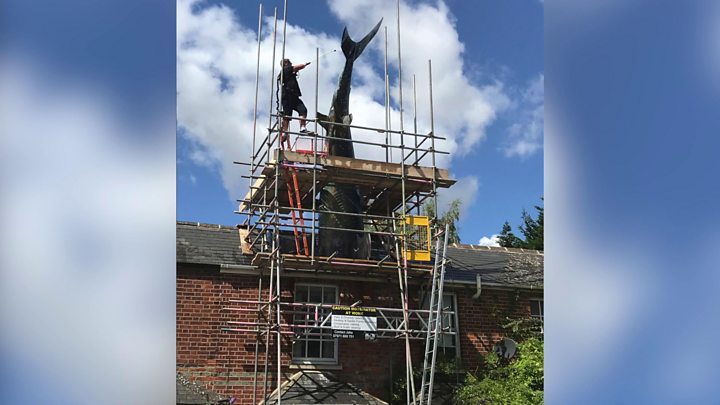 A shark sculpture that sticks out of the roof of a house in Oxford is getting a new coat of paint on its 32nd birthday.
The Headington Shark was installed by Bill Heine in 1986 and proved controversial, but it has grown to become a much-loved local landmark.
Sculptor John Buckley said the idea behind the design was to make a political message.
2. Heatwave reveals lost prehistoric sites
The heatwave has continued to reveal details of England's ancient past to archaeologists.
Historic England said the weather "provided the perfect conditions" to see the crop marks because of the lack of moisture in the soil.
They include numerous features in a ceremonial landscape near Eynsham, a few miles north-west of Oxford, that date from 4000BC to 700BC.
Monuments to the dead, a settlement and a circle of pits can be seen in crop marks on the field, in an area that is already protected.
3. Bicester family caught up in Italy bridge collapse
A Bicester family have told the BBC of their terror after being caught up in the collapse of a bridge in Genoa on Tuesday which killed at least 39 people.
Nicola and Lisa Henton-Mitchell were four days into a three-week holiday with their two children when they were forced to abandon their hire car and run for their lives.
"We had stopped at a service station to use the toilet," Lisa said. "Thank God, or it could have been worse."
4. How do you help look after bees?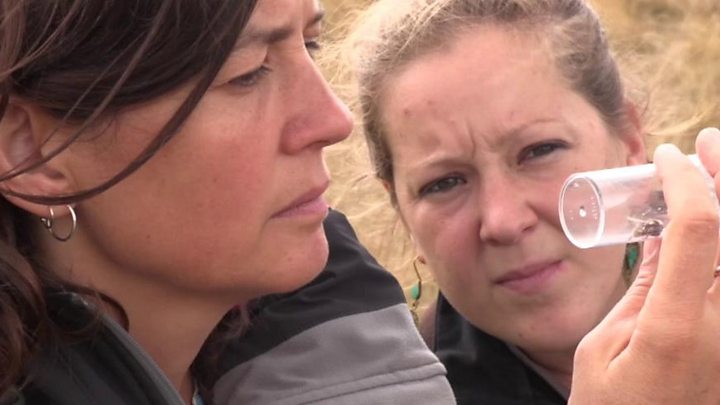 Members of the public have been joining Oxford scientists to monitor bees.
The project, in Wytham Woods, is trying to find what is behind the decline in the bee population.
5. Narrowboat sinks after 'hit-and-run'
A 78-year-old wooden narrowboat retrieved from a canal bed has had to be raised for a second time after it sank following a "hit and run".
The 1940s vessel, called Hardy, was being restored by Tooley's Boatyard in Banbury. It is believed to have been hit by a passing boat.
Matt Armitage said he was "completely gutted" when he heard it had sunk.
In May he helped raise the 70ft former coal barge in Braunston, Northamptonshire.