Part of Oxford could be renamed after Sir Roger Bannister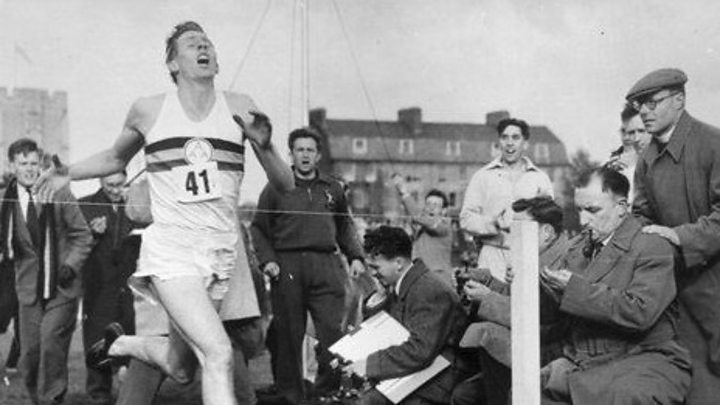 An area of Oxford could be renamed in memory of the late athlete Sir Roger Bannister.
Oxford City Council has proposed changing the name of St Clement's as part of a review of city council wards.
The ward would include the Iffley Road running track, where Bannister made history by becoming the first man to complete a four minute mile.
The Local Government Boundary Commission has asked members of the public to comment on the plans.
Bannister, who was also a leading neurologist and Master of Pembroke College, Oxford, died in March.
The idea to honour him with a ward name came from Green Party member Craig Simmons.
'Important tribute'
It would mean St Clement's becomes known as Bannister instead.
Council leader Susan Brown said the road name of St Clement's would not change as part of the plans.
She added: "It's a really important tribute to a lovely, lovely man who deserves the honour.
"I suspect lots of people in the city don't know which wards they live in, but we try to reflect, with the ward names we choose, the local area in some way.
"I hope he would understand this is a small way the city can honour that connection with him and it seems entirely appropriate considering this area includes the track in which he made that absolutely astonishing historic achievement."