Five things from Oxfordshire
Five stories from Oxfordshire which have been attracting attention this week.
1. RAF veteran given military send off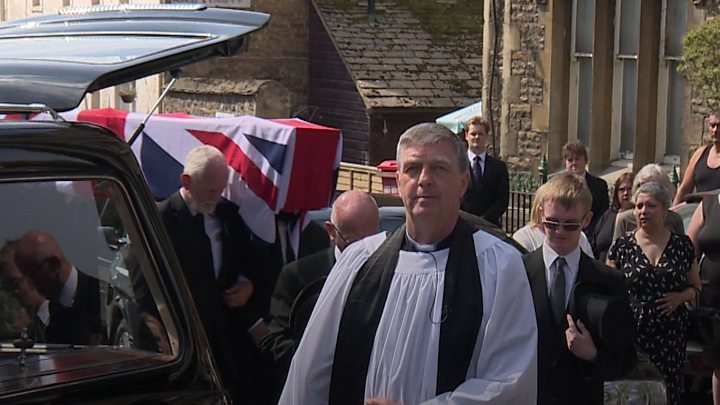 An RAF veteran who had no known family or friends has been given a military send off.
The funeral of Raymond Burrows, 89, was delayed for more than six months as authorities searched for relatives.
The funeral directors covered the costs of Thursday's service in Faringdon, which was attended by more than 150 people.
His coffin was draped in a union jack and military personnel formed a guard of honour as he was taken to the church.
2. Boats, blazers and bellinis at the Henley Royal Regatta
Thousands of spectators have been watching the Henley Royal Regatta, which began on Wednesday.
Olympians, university and school teams and novice rowers from around the UK and all over the world take part in the historic race.
The event - which first started in 1839 - will see more than 200 races take place over the five days.
3. Council plans to get communities to fix potholes a 'backward step'
Oxfordshire County Council's plans to get communities to fix their own potholes have been described as a "backward step".
Some local authorities have refused to pilot a county council scheme to manage pothole repairs on its behalf.
Kennington Parish Council vice-chairman Allan Cobb said the initiative would be "a backward step" as it does not have a large legal department like the county council.
A county council spokesman said there was no expectation or requirement for parishes or towns to take on temporary pothole repairs through its initiative.
4. How do you punt like a pro in Oxford?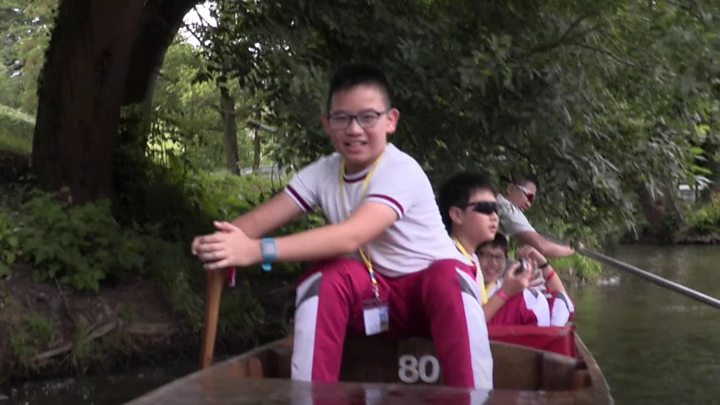 One of Oxford's many attractions is punting.
We spent time with Harry Price from Magdalen Bridge Boathouse to see how the professionals do it.
"Everyone falls in now and then. I've done it myself - it's a very common thing," he says.
5. Oxford needs £150m or transport network will 'seize up'
Oxford's roads are close to "tipping point" and need £150m of investment to tackle traffic problems, a report has said.
The National Infrastructure Commission said traffic needs to be reduced and cycling rates need to increase.
It also made recommendations for Cambridge and Milton Keynes.
"Getting more people to cycle is the quickest, cheapest and least disruptive way to relieve pressure on the roads," said report author Andrew Gilligan.