Five things from Oxfordshire
Five stories from Oxfordshire which have been attracting attention this week.
1. Chemical spill at Oxford lab
Five people suffered breathing difficulties after a chemical spill at an Oxford University laboratory.
An organic compound used in experiments spilt at the Chemical Research Laboratory in Mansfield Road, Oxford.
A Hazardous Area Response Team and the Thames Valley Air Ambulance were called to the scene and five people were taken to hospital, Happily they were later reported to be fine.
2. Tobacco giant invests in Oxford medical cannabis company
Tobacco firm Imperial Brands is investing in UK biotech company Oxford Cannabinoid Technologies (OCT).
The move comes as campaigning to allow marijuana products for medicinal purposes gathers pace.
A company subsidiary, Imperial Brands Ventures, is taking a stake in the UK firm, but its size is unknown.
Tobacco companies are trying to diversify away from their core product. Imperial's website bears the motto: "From tobacco to something better."
3. Hillary Clinton: 'Young let down by Brexit'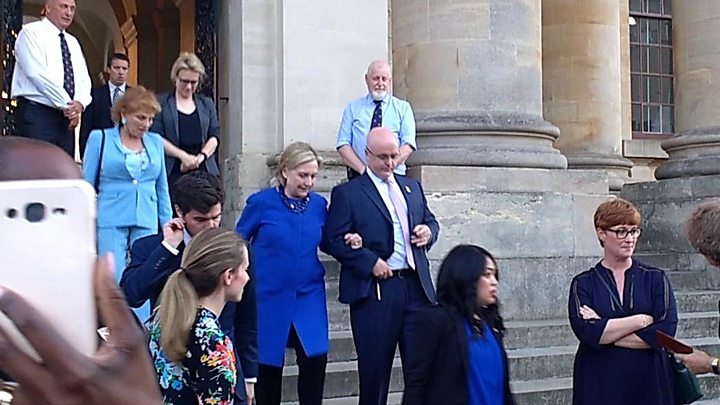 Young people felt let down by older generations after the Brexit vote, Hillary Clinton told students on a visit to Oxford this week.
The former US presidential candidate delivered the University of Oxford Romanes Lecture at the Sheldonian Theatre on Monday.
"Young people are proving to be the most effective activists, change-makers and problem solvers anywhere in the world," she said.
The former US First Lady received a standing ovation following the lecture.
4. Enstone light aircraft crash causes barn fire
A co-pilot was hurt when a light aircraft crashed into a barn, starting a large fire.
The twin-engine plane came down and struck the farm building near Enstone Airfield, killing several chickens.
The pilot was uninjured, but the co-pilot was taken to the John Radcliffe Hospital with minor injuries, police said.
Six fire engines are at the scene as crews battle the blaze.
5. Kayaking commute: The slow road to work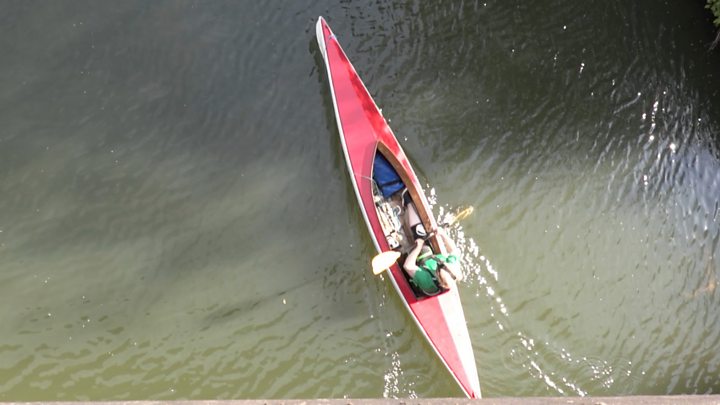 Once a week Clare Wakeham travels four miles to work on the River Thames.
She kayaks for an hour to her office in Oxford.
"It's such a lovely way to travel," she says.