Thames Valley police officer jailed for biting victim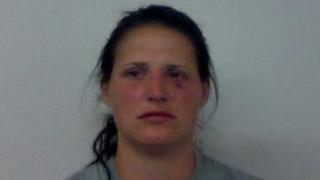 A former Thames Valley police officer has been jailed for 22 months for assaulting a 29-year-old woman.
It follows an incident in Banbury on 10 June last year where the officer, who was off-duty, grabbed and bit the victim's nose.
Rebecca Barnett, 33, of Wood End, Banbury, pleaded guilty to one count of causing grievous bodily harm without intent.
Judge Smith said the victim suffered an "appalling" injury.
Barnett, who has been dismissed from the force, assaulted former friend Leanne Rawlins outside Easington Football Club.
Ms Rawlins needed surgery to repair her nose and was left with permanent scarring.