Five things from Oxfordshire this week
A chance to catch up on five stories from Oxfordshire which have been attracting attention this week.
1. Oxfordshire flooding hits Didcot Parkway station
Oxfordshire was affected by flash flooding on Thursday evening, with rail commuters at Didcot Parkway station forced to wade through a foot of water.
Meanwhile in Oxford, more than 40 taxis and six coaches were called to help stranded passengers onboard trains.
Between 17:00 and 18:00 BST 21.2mm of rain fell on RAF Brize Norton, the Met Office said - the heaviest in the UK.
Botley Road in Oxford had to be shut because several feet of water had gathered under the railway bridge.
2. Syrian refugee violinist starts new life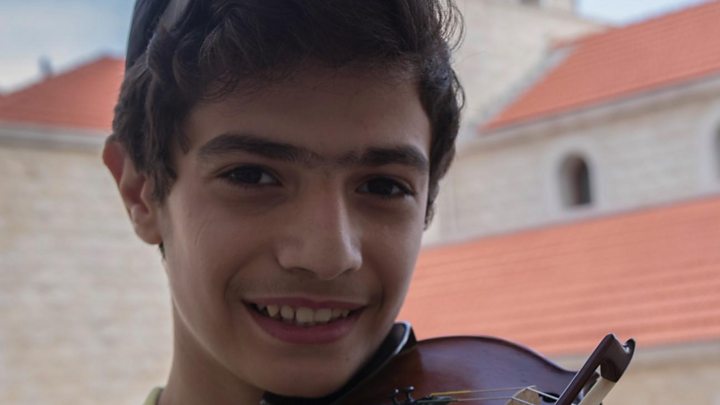 Syria refugee Aboud Kaplo taught himself to play the violin on the internet.
Seeing his plight, Oxford University lent him an instrument.
Now he, his violin and his family are making a new life in Australia.
3. JRR Tolkien artwork on display for first time
Rare artworks by JRR Tolkien which have never been displayed before are included in a major new exhibition on the Lord of the Rings author's life.
"Tolkien: Maker of Middle-earth" at the Bodleian Libraries' Weston Library in Oxford brings together an array of items from the UK, the US and France.
Many of them have not been in the city since Tolkien's death in 1973.
The library said it is a "once-in-a-generation opportunity" to see so many Tolkien-related materials together.
4. Appeal to help kittens found dumped in Bicester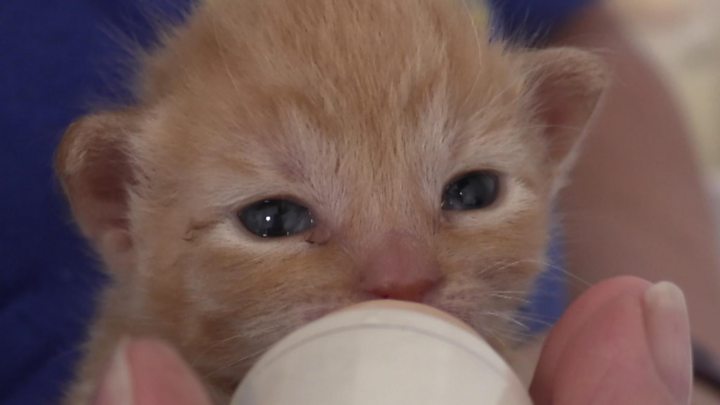 A charity is seeking help to support 20 cats found on a compost heap in a field.
Cats Protection was contacted by a member of the public who saw the group near Bicester, and was concerned for their welfare.
Many of the animals were severely dehydrated and among the group were six kittens hiding in a container.
The charity said it needs up to £250 to treat each cat, depending on the severity of the case, and has begun a fundraising appeal.
5. Roy of the Rovers returns after 17 years
A new look version of football comic hero Roy of the Rovers has been unveiled, sporting a younger, more contemporary look.
The escapades of star striker Roy Race - known for his amazing football skills and sense of fair play - were printed in various forms between 1954 and 2001.
The character has been rebooted by Oxford-based publisher Rebellion.
Artist Ben Wilsher said: "It was a real honour [and] a lot of fun to come up with the look of the new Roy."