Five things from Oxfordshire this week
A chance to catch up on five stories from Oxfordshire which have been attracting attention this week.
1. Oxford Labour councillor resigns over 'anti-Semitic' Facebook post
An Oxford councillor has resigned from the Labour Party over a Facebook post comparing Israel to Nazi Germany.
Labour's Ben Lloyd-Shogbesan also shared a positive post about late Libyan leader Col Gaddafi, and another implying same-sex marriage was a "perversion".
He has now removed the posts and apologised for "any offence".
The Labour Group described his actions as "extremely disappointing", and confirmed he had resigned from the Labour Party whip while his case was reviewed by the city council's standards committee.
2. Boarding school 'sorry' for 'blacked up' slave photo
A boarding school has apologised after a group of boys "blacked up" and dressed as slaves for a photograph.
Sixth-formers at the Oratory School wore the make-up and costumes for their leaving pictures, which were published on social media.
The pupils were stopped from taking part in a school "informal" photo shoot, but took their own picture, which was posted online.
The school has apologised "unreservedly".
3. Carterton Co-op latest shop to be 'ram-raided'
A cash machine has been stolen during another "ram-raid" in Oxfordshire.
In the early hours of Tuesday raiders targeted the Co-op in Marigold Square, Carterton, police said.
There have been a series of break-ins at stores using vehicles in the county this year, including ones in Oxford and Didcot.
No arrests have been made. Thames Valley Police is not ruling out a link between some of the crimes.
4. Oxfam chief executive to stand down
Oxfam chief executive Mark Goldring is to stand down following the scandal involving claims of sexual misconduct by staff in Haiti, the charity has said.
Mr Goldring, who was criticised for his handling of the claims that aid workers used prostitutes in 2011, said someone else should "rebuild" the Oxford-based charity.
He has held the position since 2013 and will leave at the end of the year.
In a statement Mr Goldring said: "This journey will best be led by someone bringing fresh vision and energy."
5. Widower Keith's ukulele love song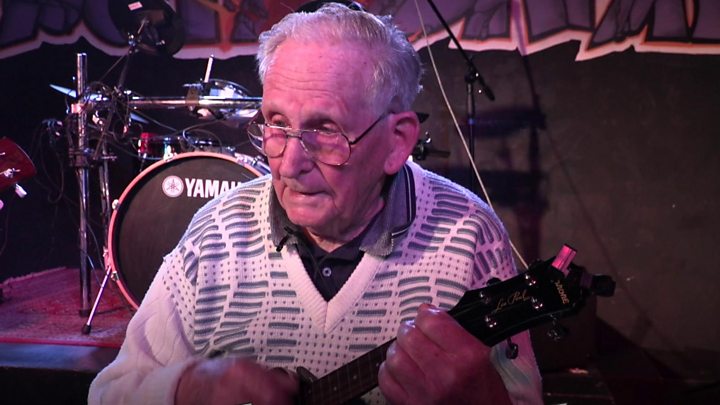 The Rock Barn is a musical community hub in in Witney which provides a space for people of all ages and of differing needs to learn new instruments.
We met Keith Monk, 89, who started learning the ukulele when his wife Daphne died over a year ago.
With his new skills he's now written a song about her and their love.