Five things from Oxfordshire this week
Here are five stories from Oxfordshire which people have been clicking on this week.
1) Thousands in Oxford for May morning celebrations
Thousands of people gathered in the centre of Oxford for the city's traditional May morning celebration.
The annual event, which has been taking place for centuries, sees crowds congregate outside Magdalen College at 06:00 BST.
Choristers sang from the Great Tower of the college before bells rang out across the city for about 20 minutes.
Oxford City Council said about 12,000 people attended and a new crowd management worked successfully.
2) The people setting up a cassette label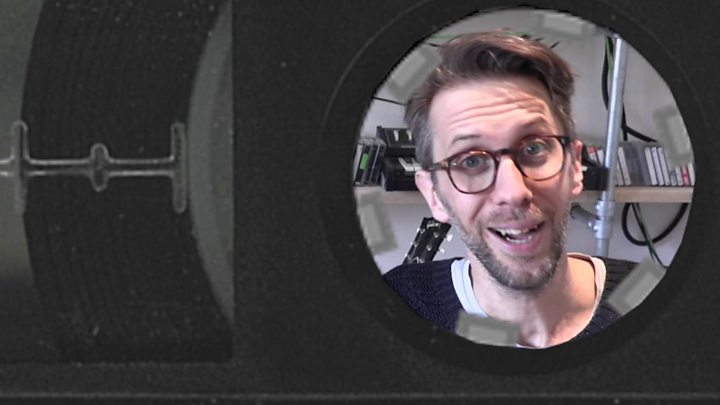 Ben and Jules Walker have set up a music label with a difference.
The Oxford couple are selling music on cassettes and are hoping for a resurgence.
3) Eight players released at Oxford United
Oxford United have decided to release eight players when their contracts expire at the end of the season.
Agon Mehmeti, Wes Thomas, Aaron Martin, Dwight Tiendalli, Mike Williamson, James Roberts, Josh Ashby and Ivo Pekalski are all set to depart.
Forward Gino van Kessel will also leave the Kassam Stadium at the end of his season-long loan from Slavia Prague.
Meanwhile, Preston appear to have renewed their interest in midfielder Ryan Ledson, though United manager Karl Robinson says he "can be replaced".
4) Failings in learning disability deaths, report finds
A review into the deaths of people with learning disabilities by NHS England has highlighted significant concerns surrounding their care.
Some 1,311 cases were passed for review between July 2016 and November 2017, with only 103 (8%) finished so far.
Of these, the Learning Disability Mortality Review found failings had taken place in one in eight deaths, from abuse to delays in treatment.
The report comes in the wake of the death of Connor Sparrowhawk, who had learning disabilities and epilepsy, and died when he had a seizure alone in a bath at an NHS care unit in Oxford in 2013.
5) George Michael's family asks fans to remove tributes
The family of George Michael has requested that fans take down tributes left outside the singer's two homes.
The pop star was found dead at his riverside house in Goring, Oxfordshire, on Christmas Day 2016.
Supporters have created memorial gardens outside his home in the village and at Highgate, north London.
In a statement on his official website, members of his family said he "would not want to disturb or change the quiet neighbourhoods he so loved".