Oxfordshire Association for the Blind to change name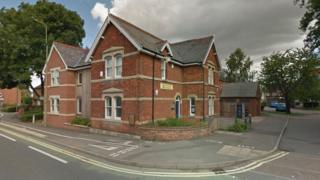 A charity for visually impaired people is seeking to change its name because it believes it is misleading.
Oxfordshire Association for the Blind (OAB) was founded in 1877 and aims to help people with sight loss lead independent lives.
But it said its name was "off-putting" for people with some vision and "shocking" for those in the early stages of sight loss.
The charity is asking residents to contribute suggestions for a new name.
It said most charities have already stopped using the term blind, and cited the example of Berkshire County Blind Society which became Berkshire Vision in 2015.
OAB was originally founded as the Oxfordshire Association for the Home Teaching of the Blind in 1877.
It became known as the Oxford Society for the Blind in about 1896 and adopted its current name in 1977.
The charity estimates it helps 2,800 people every year with its services, which are offered freely to anyone with a visual impairment.