Housing plan blocked over Chalgrove Airfield homes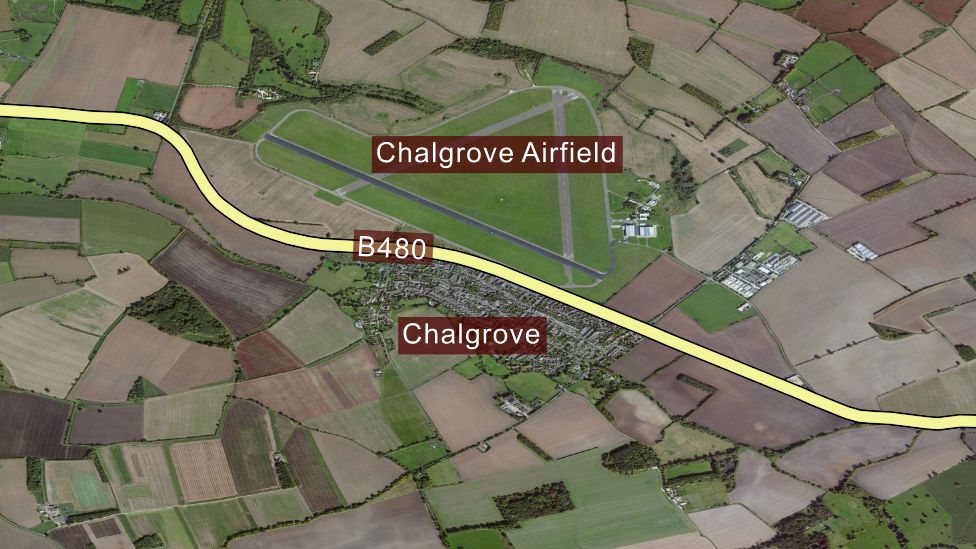 A plan to build more than 22,000 homes in south Oxfordshire has been blocked because of concerns about developing an airfield.
A majority of South Oxfordshire District Council's members voted against the local plan despite the council leader's support for it.
Many were unhappy at the inclusion of 3,000 homes on Chalgrove Airfield.
Councillor John Cotton said the decision would delay the local plan for about a year which was a "disaster".
Mr Cotton said south Oxfordshire's plan would protect the area from speculative attempts to build on sites where homes are unwanted.
Simon Reynolds of Chalgrove Airfield Action Group said it was not a sustainable location as the airfield can only be accessed from one road and councillors had begun to recognise that.
He also felt a plan to move the B480 road to run through the development would leave the village of Chalgrove "decimated".
The World War Two airfield closed in 1946 and is leased to Martin-Baker a company that develops aircraft ejection seats.
The firm uses the 1800m (5905 ft) runway for tests and has said it will resist any attempt to buy any part of its lease through compulsory purchase.
Conservative Mr Cotton is facing a leadership challenge to run the council but said this was not connected to the vote.
"My colleagues will decide who they want to lead the group in the near future and I'm sure they will separate that from the discussion they had in the council chamber", he added.
Related Internet Links
The BBC is not responsible for the content of external sites.