Didcot's Narnia and Middle Earth signs removed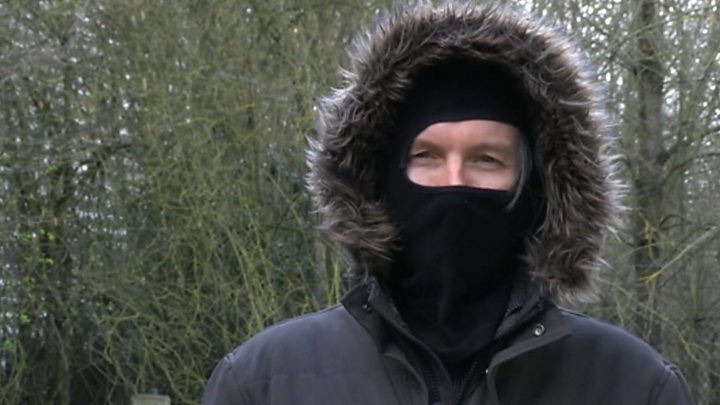 Fictional place names including Narnia, Gotham City and Neverland have been removed from road signs.
The signs in Didcot - described as England's most normal town - also directed drivers to Middle Earth and Emerald City.
Several fantasy locations were recently added to five signs along the A4130.
While the cheeky additions had been a hit, Oxfordshire County Council said they had to be removed to prevent drivers becoming distracted.
The authority originally said it would prioritise road repairs, but a maintenance team on a "post-snow sweep-through" took the opportunity to remove the lettering.
A spokesman said it was normal to clean signs after bouts of inclement weather, and that there was never any likelihood of the new signage being allowed to stay.
"They had to come off," he added. "We have to take a tough line on unauthorised signage as there is good evidence drivers do get distracted. Safety is an absolutely priority."
While the additions were "on the surface amusing", they were nevertheless "vandalism", the council previously said.
Speaking to BBC News on condition of anonymity, the man who added the place names described himself as "an artist, not a vandal".
He said: "I never intended to create any form of vandalism, purely a spectacle for people to remember.
"To destroy someone else's property, that was never my intention. My intention was to create and build on something positive."
He said the prank was a reaction to Didcot's "most normal town" label.
"To me there's nowhere that's normal, there's no such thing, but I thought I'd have a go at changing peoples' perceptions of Didcot."