Network Rail blames 'rodent damage' for signal problems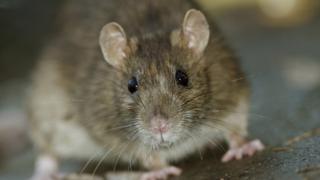 Rats chewing through power cables were responsible for "very severe" rail delays between South Wales and London.
Network Rail said "rodent damage" near Didcot, Oxfordshire, caused signalling problems earlier that affected two of the four lines into Paddington.
Caerphilly MP Wayne David was on board a train and tweeted: "You couldn't make it up."
Network Rail has apologised for the disruption and said normal services have now resumed.
In a statement it said: "The cable damage lead to a loss of signalling at Didcot, affecting two of the four lines into London Paddington.
"Engineers were able to restore power and fix the damaged cable."