Connor Sparrowhawk death: Doctor suspended for a year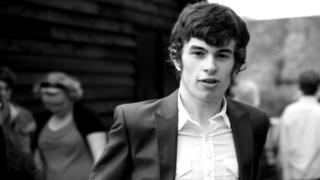 A doctor responsible for failings before a teenager's NHS care unit death has been suspended for a year.
It comes after a Medical Practitioners Tribunal Service (MPTS) decided Dr Valerie Murphy's fitness to practice was impaired.
Dr Murphy was responsible for 39 failings before the death of Connor Sparrowhawk, 18, in 2013.
Connor had epilepsy and drowned in a bath after suffering a seizure at Slade House in Oxford.
The MPTS met in Manchester and heard Mr Sparrowhawk had two suspected epileptic seizures at the unit, including an earlier episode in the bath, in the weeks before his death.
'Absence of remorse'
Despite this, it was found Dr Murphy failed to consider the implications of allowing him to have a bath on his own with staff checking every 15 minutes.
She also failed to make any risk assessments for Mr Sparrowhawk.
Dr Murphy admitted to 30 failures in August, and denied misconduct, but the tribunal found a further nine were proved and 18 were not proved.
An "absence of remorse for the consequences" was also noted along with Dr Murphy's failure to apologise to Mr Sparrowhawk's mother.
But on 15 February, Dr Murphy submitted a reflective statement in which she said she now accepted all the failings she had made.
She said words could not express "the remorse" she felt.
Unexplained deaths
"I really did 'take my eye off the ball' in this case", she added.
The MPTS said the suspension would give the doctor time to reflect on her misconduct, and her case would be reviewed before it ends.
The teenager's death on 4 July 2013 led to the discovery Southern Health NHS Foundation Trust had not properly investigated 272 unexplained deaths in its care.
In September, the trust pleaded guilty to breaching health and safety law in Mr Sparrowhawk's case.