Oxbridge inequality: Admissions data not 'whole story'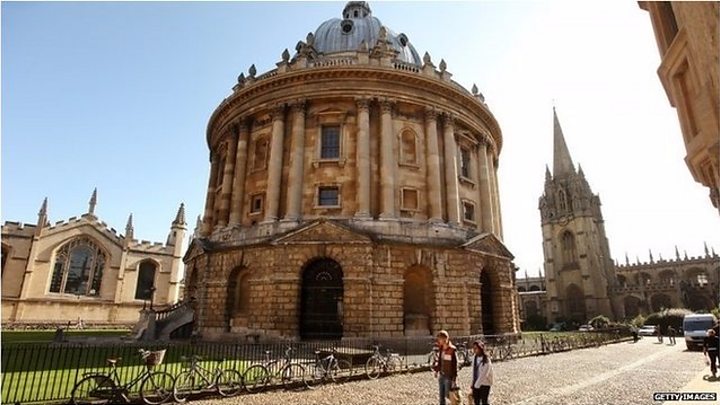 Data for the number of black students admitted to Oxford colleges "does not tell the whole story", the university's African and Caribbean society has said.
It comes after figures obtained by David Lammy MP found populations at Oxford and Cambridge were heavily made up of white, well-off students.
Their release has sparked public debate about access to the universities.
But Oxford's African and Caribbean Society has warned reducing the issue to "political soundbites" can do harm.
In a statement issued by the student-run group on Twitter, the society said the data had revealed "significant issues of institutionalised cultural and economic bias at Oxford".
But it added that simplifying the problem risked obscuring its depth and could harm progress which has been made in changing perceptions.
Oxford was a "microcosm" of the "deep structural issues" in the British educational system, the society said, and the data did not reflect that a "disproportionate" number of black students attend schools in low-income areas.
"The problem does not start at Oxford, our efforts to address it cannot stop at Oxford," the statement added.
'Grave concern'
It followed publication of a letter signed by 108 MPs which called on Oxford and Cambridge to take "urgent action" to recruit more talented students from disadvantaged backgrounds.
"It is of grave concern that the proportion of offers made to applicants from the top two social classes has increased since 2010", the letter said.
The University of Oxford said it shared the concerns expressed by MPs about uneven access to Oxford and accepted there was "a great deal of work to do".
It believes progress has been made in recent years and said it was determined to achieve even more, but it cannot do it alone.