Oxford doctor in court accused of hospital sex assaults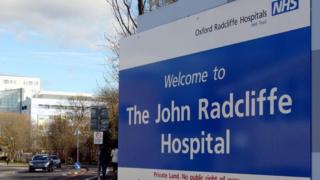 A doctor has appeared in court charged with two sexual assaults in hospitals in Oxford and Cambridge.
Anandagopal Srinivasan, 26, of Sandfield Road, Oxford, is accused of a sex assault at Oxford's John Radcliffe Hospital on 6 October last year.
A second assault is alleged to have taken place at Addenbrooke's Hospital in Cambridge on 24 October 2014.
He appeared at Oxford Magistrates' Court and has been bailed to appear at Oxford Crown Court on 10 November.