Lavinia Woodward judge complaints dismissed by watchdog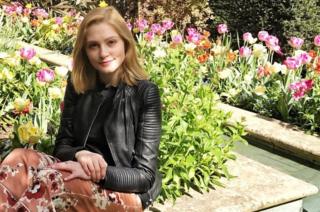 A judicial watchdog has dismissed complaints against a judge who spared an Oxford University student from jail after she stabbed her boyfriend.
Ian Pringle QC gave Lavinia Woodward a suspended sentence for attacking her then partner in a drunken assault.
At an earlier hearing the judge said he believed a custodial sentence would damage the 24-year-old's career.
The Judicial Conduct Investigations Office (JCIO) said it had rejected three complaints against the judge.
The complaints were in connection with Woodward's case that concluded at Oxford Crown Court on 25 September.
A spokesman for the JCIO said: "The complaints were rejected because they related to an independent judicial decision and not conduct."
According to its website, the watchdog can "only deal with complaints about a judicial office-holder's personal conduct - it cannot deal with complaints about judicial decisions or about case management".
Medical student Woodward had admitted the drunken attack in December at her student accommodation at Christ Church college.
Oxford Crown Court heard she was later admitted to a clinic for treatment for addictions to Class A drugs and alcohol, and an eating disorder.
On Monday she was given a 10-month jail sentence suspended for 18 months for inflicting unlawful wounding.
The case was the subject of huge debate about inequality in the criminal justice system, prompted by the judge deferring sentencing and describing the attack as "a complete one-off".
He had described Woodward as "an extraordinary able young lady" and said a custodial sentence would damage her hopes of becoming a surgeon.