Five things in Oxfordshire
Here are five stories from Oxfordshire which people have been clicking on this week.
1) Roy of the Rovers to be rebooted
Out-of-print British football comic Roy of the Rovers is to be rebooted.
The adventures of Roy Race, a star striker known for his amazing football skills and sense of fair play, first saw print in the 1950s.
The character's weekly comic ended in 1995, and he featured in Match of the Day magazine until its cancellation in 2001.
Oxford-based Rebellion will publish a series of graphic novels and books alongside the 2018/19 football season.
2) Visa-row Syrian musician can play in UK
A renowned Syrian musician who was denied a UK visa for not having "special skills" has had the decision reversed after a campaign.
Ibrahim Keivo is on the Oxford Chamber Music Festival bill, but the government had barred him from entering the UK.
A petition calling for him to be able to play was signed by writer Philip Pullman and Queen guitarist Brian May.
Festival director Priya Mitchell said the U-turn, just a day before his concert, was "heart warming news".
3) Stab attack Oxford student spared jail
One of our most talked about stories was that of the Oxford University student who avoided jail for stabbing her boyfriend in the leg.
Lavinia Woodward, 24, admitted attacking the man at her student accommodation at Christ Church College after drinking heavily.
On Monday she was given a 10-month jail sentence suspended for 18 months for inflicting unlawful wounding.
4. The dance company with a difference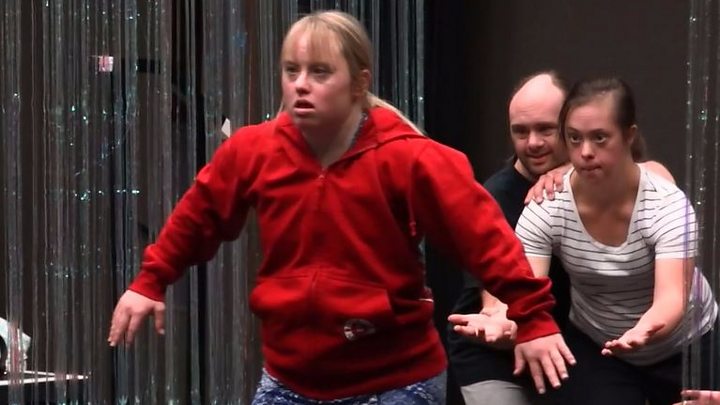 Our most popular video was about Anjali, a dance company where all the performers have learning disabilities.
They are currently in training with top choreographers Lea Anderson and Gary Clarke, ahead of a UK and world tour.
5. Site for statue of Morse creator found
The proposed location for a statue of Colin Dexter, creator of the Inspector Morse novels, has been announced.
The Inspector Morse Society wants to place the monument in Summertown, north Oxford, close to where the author worked.
Preliminary designs for a full-size Mr Dexter holding a semi-complete Times crossword have been drawn up, the society said.
It estimates it will cost £50,000 and has launched a fundraising campaign.