Connor Sparrowhawk: Signs missed before teen's death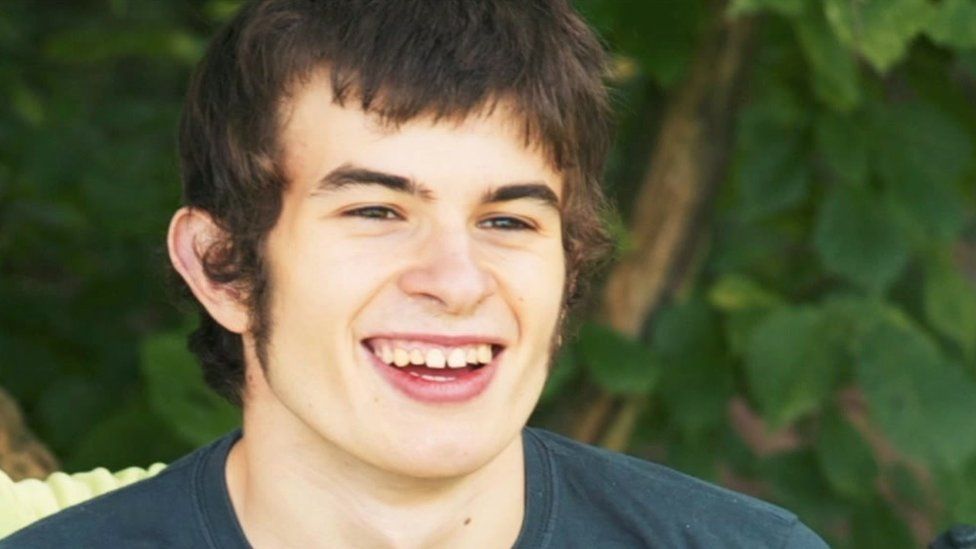 Warning signs were missed weeks before an epileptic teenager drowned in a bath after suffering a seizure at an NHS care unit, a doctor has admitted.
Dr Valerie Murphy was the psychiatrist responsible for treating Connor Sparrowhawk, 18, who died at Slade House in Oxford in July 2013.
She told a tribunal she "could not explain" why action was not taken after an earlier suspected fit in a bath .
Mr Sparrowhawk's mother, Sara Ryan, had been led to believe he was being "observed closely" when having a bath in case he had a fit, but staff checks on him had been reduced from every 10 or 15 minutes to an hour, the tribunal heard.
On 20 May 2013, the teenager was found to have bitten his tongue and was lethargic - signs of a possible seizure.
Two weeks later, he was found with another unexplained injury - a bloody nose, suffered while taking a bath and thought to have been caused by another fit.
'I did not pick up on it'
Chloe Fairley, representing the General Medical Council, asked: "He must have been alone in the bath, why did that not cause you to question it?"
Dr Murphy replied: "I should have. I can't explain why I did not pick up on it. It should have been an alarm. In fact if I had, we would not be here now."
Slade House, which is now closed, was run by Southern Health NHS Foundation Trust, which has accepted responsibility for the teenager's death and faces prosecution by the Health and Safety Executive.
The Medical Practitioners Tribunal Service hearing in Manchester continues.
Related Internet Links
The BBC is not responsible for the content of external sites.