John Radcliffe Hospital: Call to investigate fire safety failings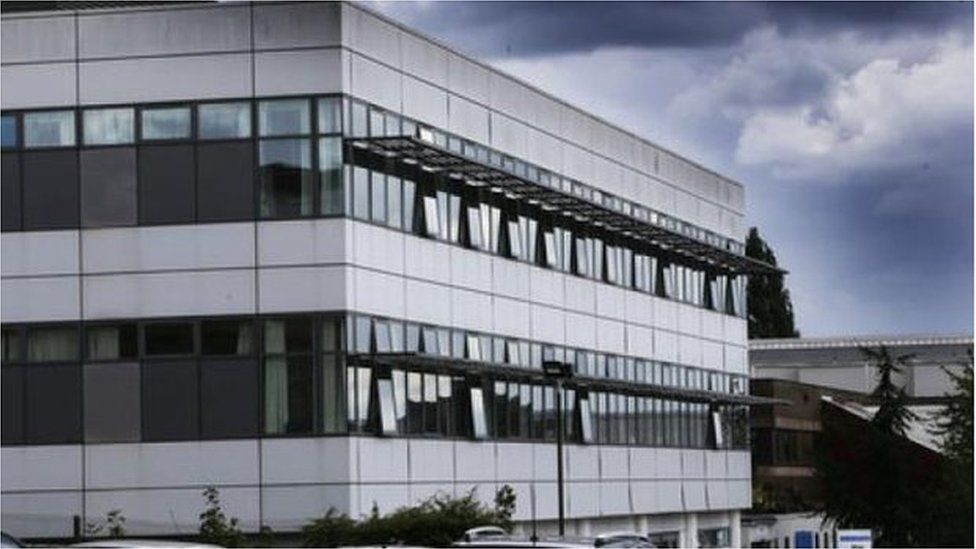 Fire safety failings at an Oxford hospital revealed after the Grenfell Tower fire should be investigated, a union has said.
A report that recommended removing cladding on the trauma unit at the John Radcliffe Hospital also found the building was "high risk" because of its alarms and escape plan.
Now Unison has accused hospital bosses of having "put lives in danger".
Oxford University Hospitals trust said it would make changes to ensure safety.
The trust, which runs the hospital, said it plans to move 52 beds from the trauma unit to other wards by Friday.
A trust spokeswoman said there were "factual inaccuracies" in the Unison statement, and that an investigation into the commissioning of the building 15 years ago would take place.
'Failings went unnoticed'
The building could be closed for up to a year while works are carried out to make it safe.
Ian Mckendrick, communications officer for the Oxfordshire branch of Unison, said it was "incredible that such failings went unnoticed for so long".
He said: "It should not have taken 80 people being burned to death in Grenfell Tower before this cladding and other aspects of fire safety were looked at.
"The scale of this scandal suggests a philosophy that profit for the building companies and cheapness for the councils and NHS trusts came before peoples safety.
"People are responsible for these decisions that have put lives in danger and will cost the NHS a fortune to put right, not to mention that delays in treatment as resources are diverted to clean up this mess."
The review, by Trenton Fire, recommended evacuation lifts should be installed at each end of the building and the alarm system changed.
The medical director of Oxford University Hospitals NHS Foundation Trust, Tony Berendt, said "patients have been put at risk, and we take responsibility for that".
Related Internet Links
The BBC is not responsible for the content of external sites.