Thames Valley PC's conduct 'short of high standards'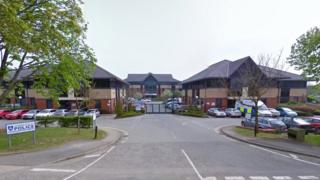 A police officer who bullied a woman when he seized her car on private land has been sacked.
Neil Bevan, who was based in Amersham, Buckinghamshire, threatened to seize the woman's car and took the keys before issuing her with a traffic offence ticket on 11 August.
He was dismissed following a misconduct hearing by Thames Valley Police.
Deputy Chief Constable John Campbell said Bevan had fallen short of the force's high standards of conduct.
He gave her the impression he would report her to the DVLA and take further action against her, the hearing was told.
His behaviour was proven to be was abrupt, rude, bullying and lacking in respect and courtesy.
"We expect all of our officers to uphold high standards of behaviour and to treat the public with respect at all times, and any allegations of behaviour that do not meet those standards are rigorously investigated," Mr Campbell added.
"In this instance, PC Bevan's actions fell far below the standards of what we, and most importantly the public, expect of police officers."
The hearing took place at the force's headquarters in Kidlington, Oxfordshire.