Deer Park Medical Centre: Campaigners to fight on after closure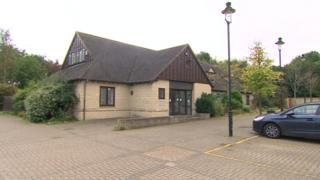 Campaigners have said they will fight to reopen an Oxfordshire doctor's surgery forced to close.
Witney's Deer Park practice will close later, leaving 4,000 people to look for new doctors.
Oxfordshire Clinical Commissioning Group said it had not found a new provider to run the practice after its contract with Virgin Care ended.
Health secretary Jeremy Hunt ruled it would not be safe to keep it open with no provider in place.
'Overwhelmed'
Campaigner Yvonne De Burgo said: "We intend to fight on, to get it back open and running as good as it was before, either with Virgin Care or not.
"We have all had to go elsewhere and we haven't wanted to, and we are not getting as good a service as at Deer Park.
"That's not the fault of the other practices, they are just overwhelmed, they could only barely cope before."
Witney MP Robert Courts had said the "vital community asset" needed to stay open.
The decision to shut the practice has been referred to an independent reconfiguration panel, but it is not due to report back until 11 April.