Oxfordshire revised council merger plan 'confused'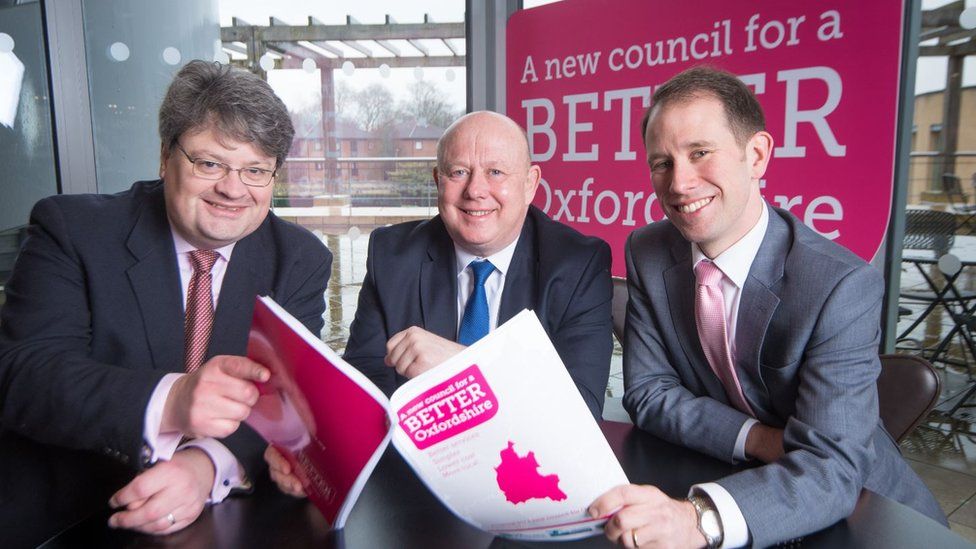 Oxford City Council's leader has called revised plans to merge Oxfordshire's six councils as "confused".
Bob Price said updated proposals, unveiled on Friday, did not address the city's governance in an acceptable way.
Plans to abolish the six councils and replace them with one county-wide authority were unveiled in January.
South Oxfordshire, Vale of White Horse and the county council said the revised plan recognised the city was central to the county's economic success.
In a joint statement, the three councils said the new authority would create 15 to 20 local area boards covering market towns and surrounding areas, each with "significant budgets and the ability to make important local decisions".
Mr Price said the proposals had been "continually altered" and urged the county council to consult residents again before considering any changes.
He said: "The latest figures suggest council tax would be kept low in the rural districts and inflated in the city through what is currently an illegal additional charge to city residents.
"We call on the county council to end this wasteful exercise that now seems more confused than ever and focus instead on solving the issues we are all facing over housing, infrastructure and skills shortages."
County council leader Ian Hudspeth said: "We have responded to issues raised during the nine-month public engagement exercise in the new proposal, particularly in improving local involvement in Oxford.
"There is an opportunity to create a new local government for Oxford that reflects the city's economic and cultural importance to the whole county.
"Survey results show, despite the noisy opposition whipped up by opponents of change, there is a silent majority who support the idea of new council for a better Oxfordshire."
Related Internet Links
The BBC is not responsible for the content of external sites.