MoD reprimanded over lorry crush death at MoD Kineton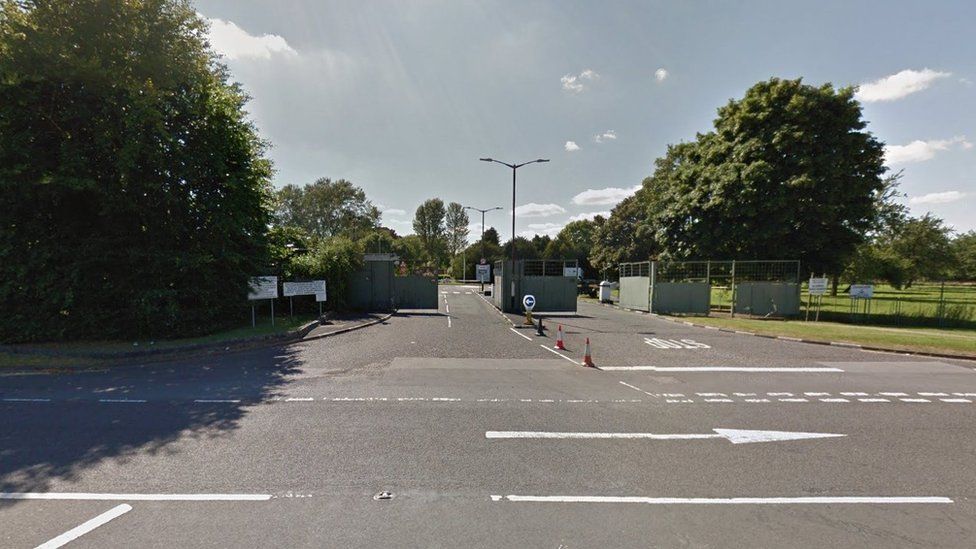 The Ministry of Defence (MoD) has been reprimanded after a man was killed when a lorry reversed into him.
Graham Wood, 55, from Bicester, Oxfordshire, was crushed while delivering goods at MoD Kineton in Warwickshire, in November 2013.
The agency driver was caught between the lorry and a stationary vehicle in a holding area.
The Health and Safety Executive (HSE) issued the MoD with a Crown Censure over the incident.
Jane Lassey, HSE's deputy director of field operations, said: "The risks arising from vehicle movements are well known and suitable measures required to reduce these risks are understood.
"Like any other employer, the MoD has a responsibility to reduce dangers to agency workers, as well as their own employees, on their sites as far as they properly can, and in this case they failed Graham Wood."
Marked parking bays, walkways for pedestrians, and a one-way system have since been set up at the site.
A Crown Censure is the maximum sanction the HSE could bring against the MoD, which cannot face prosecution like non-government bodies can.
It does not carry a financial penalty, but is an official record of a failure to meet standards in law.
Related Internet Links
The BBC is not responsible for the content of external sites.